Shia LaBeouf Disses Soulja Boy In New Freestyle After Being Called A 'B**** A** N*****' - WATCH
6 December 2016, 10:42 | Updated: 6 December 2016, 10:46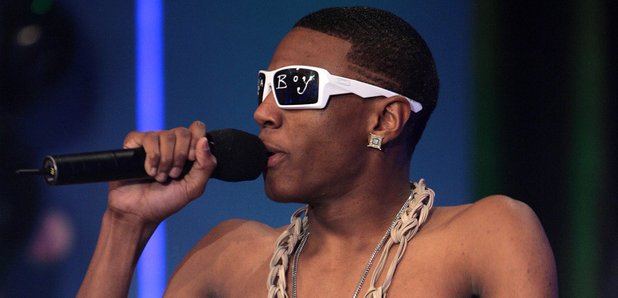 The actor has hit back.
Actor Shia LaBeouf has dissed Soulja Boy in an epic new freestyle after the rapper called him a "b**** a** n*****" and "banned" him from Atlanta.
LaBeouf, who is a huge Hip Hop fan, has clearly been practising his rhyming skills and labels Soulja as a kumquat - a fruit that the actor refers to as "obscure".
"You're not hip-hop, you're pop, you're MMMBop / You're just an obscure fruit my dude, you're kumquat."
Listen below:
The pair's ongoing beef began when Shia premiered a freestyle on The Breakfast Club last week, where he called out both Soulja and Lil Yachty.
"Him and Soulja on that shout out s*** / This is not, this a murder, this is tragedy man / He's like Lil Romeo meets Raggedy Ann" spat the actor turned rapper.
Soulja Boy soon picked up on the video and retaliated with a strongly-worded verbal attack on Labeouf, warning him to stay away from Atlanta.
"You a b**** a** n*****, you can't never come to Atlanta." he ranted.
"You can't never come to the streets in the hood. You can never live my life, n****. You need to stick to acting, real s*** n****."

However, Soulja's words clearly failed to intimidate Shia as the actor hit back with another savage freestyle in a matter of hours.
LaBeouf proclaimed that he would indeed visit Atlanta "when [his] schedule is flexible."
And whilst Soulja boy is yet to respond to the new freestyle, Shia labelled this rap as 'the last one', suggesting that this may be his final blast at the Atlanta rapper.