Sharon Osbourne Reveals The Real Reason Honey G Is Still On The X Factor
25 October 2016, 11:24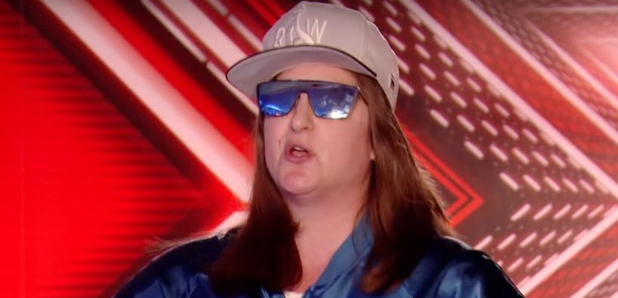 Fans aren't impressed.
Sharon Osbourne has revealed the real reason why controversial X Factor act Honey G still remains on the show.
The 'rapper' has amused some fans however there are a growing number of people who are angry at her apparent mockery of Hip Hop culture.
Sharon Osbourne has now come out in defence of her act, insisting she raises the mood of show every time she performs.
"Who would have thought that when Honey came to audition she was going to be an Internet hit. Would you have thought?," she told The Sun.
"She is an upper for everyone. Love her or hate her people still want to see what she's going to do next week.
"This is a singing contest but it's also there for entertainment."
Watch Honey G performing Tupac's 'California Love' below:
Meanwhile, 50 Cent has also revealed himself as an unlikely fan of Honey G.
The New York rapper claims that she is "entertaining" and that no "Hip-Hop artist in the world" should be offended by her performances.
However John Legend wasn't so enthusiastic after he mentored the rapper on The X Factor last week.
Following his live performance, Legend appeared to throw shade at the 'rapper' in an interview with Dermot O'Leary.