This Saxophone Cover Of Drake's 'Controlla' & Rihanna's 'Work' Is Actually Incredible
13 April 2016, 12:05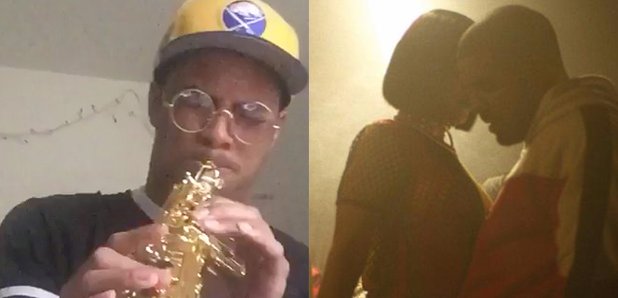 He completely transforms the songs.
Drake and Rihanna may be slaying the music industry with their latest hits but a saxophone player has taken their songs to a whole new level with his own soulful covers.
Corey Staggz has unleashed his incredible saxophone rendition of Drake's 'Controlla' and Rihanna's 'Work'.
Watch below:
Controlla @PopcaanMusic x Work mashup @Drake @rihanna pic.twitter.com/eB8TyYf6Pe

— Corey Staggers (@cstaggz05) April 12, 2016
However Staggz didn't just stop at Drake and Rihanna. The saxophonist also took on hits by Frank Ocean, Future and more.
Thinkin Bout You pic.twitter.com/Q4SGmfMxuX

— Corey Staggers (@cstaggz05) April 6, 2016
Wicked by @1future @MetroBoomin ft. @JGreewood pic.twitter.com/tweINV1Oab

— Corey Staggers (@cstaggz05) March 23, 2016
$ex With Me x @rihanna pic.twitter.com/NFxvjEDh2F

— Corey Staggers (@cstaggz05) March 16, 2016
End of The Road... pic.twitter.com/bmZY3fF80F

— Corey Staggers (@cstaggz05) April 3, 2016