Who is Krept's ex-girlfriend Sasha Ellese? Age, background & Instagram revealed
22 February 2021, 16:40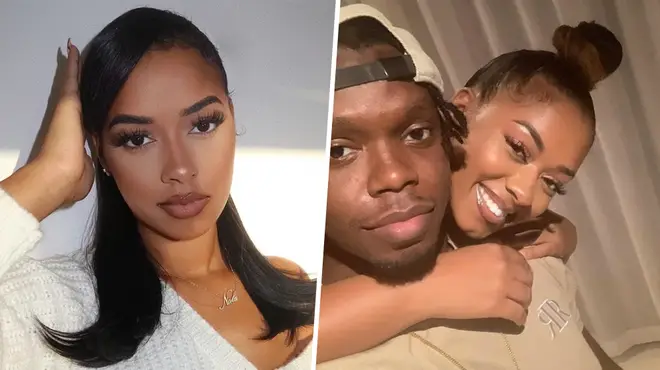 Who is Sasha Ellese? Why did Sasha and Krept break up? Here's everything you need to know about the model.
Krept recently revealed that he and his long-term girlfriend, Sasha Ellese, have split up. The news came as a shock to fans, as there was no sign of a break up.
On Monday (Feb 22) The 31-year-old rapper took to Twitter to reveal that they have been just "friends" for a while now, but continue to co-parent their daughter Nala Johnson.
But who is Sasha Ellese? And why did the pair break up?
Who is Sasha Ellese?

Sasha Ellese is a model who built her Instagram platform posting high-fashion and bikini-centric photos.

The Instagram star's account boasts a whopping 277k followers. Sasha Ellese's Instagram account handle is @sashaellese.

The social media sensation is best known for being in a three year relationship with UK rapper Krept – from the British hip hop duo 'Krept and Konan'.

Sasha Ellese.

Picture: Instagram

She is also a mother to Krept's daughter, Nala Johnson – whom she gave birth to in June 2020.

Ellese is also a YouTuber, who often shows her family life, clothing hauls and creates beauty vlogs.

Since she started YouTube in Oct 2019, her channel has grown to 58.4k subscribers.

Ellese also has a hair business.

How old is Sasha Ellese?

Sasha Ellese is currently 25-years-old. She was born in Derby, England in January 20, 1996. She moved to Birmingham where she was raised.

Her birth zodiac sign is Aquarius. However, she considers herself a Capricorn as she claims her personality traits are more like a Capricorns.

Sasha Ellese.

Picture: Instagram

What is Sasha Ellese's background?

Sasha Ellese is Jamaican and English. In a YouTube Q&A, she revealed her favourite holiday destination is Jamaica, as it feels like "home"

She also revealed that she grew up closer to her father's family, who were Jamaican, than her mothers.

Ellese also said that her parents have had the most impact in her life. She thanks her parents for her values and humbleness.

She was raised in Birmingham, but originally born in Derby, England.

Why did Krept and Sasha Ellese break up?

On Monday (Feb 22) Krept released a statement on his break up with his girlfriend of three years, Sasha Ellese.

"We feel like we was so public with you guys we thought we should let u guys know. But me and sash have been friends for a while now and amazing co parents to nals." Krept wrote on Twitter.

Sasha Ellese and Krept.

Picture: Instagram

The "Freak of the Week" rapper continued "Alot changed during lockdown and since having nals and we just became good friends. But we are all good etc".

In another tweet, Krept wrote: "(Ps i feel like peoples assumptions would be that i did something lol no."

Krept and Sasha Ellese were together for three years before their split.

Picture: Instagram

He continued "but yeah we been friends for a minute and its still love & good vibes, even celebrated valentines etc but we are only friends."

The rapper added "We just felt we had to do this in private and give it time before we told u".

Who is Nala Johnson?

Nala Johnson is the daughter of Sasha Ellese and Krept, – real name Casyo Johnson.

Nala was born on June 11th, 2020. She has her own Instagram, ran by her parents @nala.johnson.

On Nala's Instagram account, the sweetest photos of the smiley tot feature on the page.

See some photos of Nala below.

Nala Johnson.

Picture: Instagram

Nala Johnson.

Picture: Instagram