Rob Kardashian Flips Out On Twitter, Leaks Kylie Jenner's Phone Number
27 September 2016, 10:59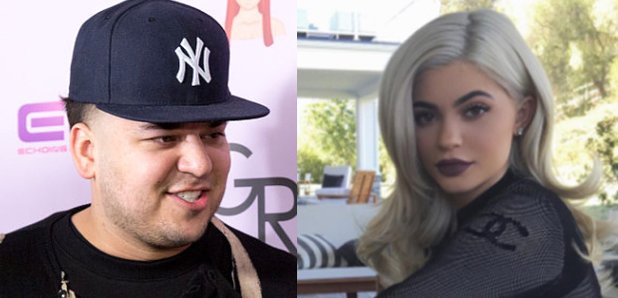 Rob had a meltdown.
Rob Kardashian appeared to tweet Kylie Jenner's personal phone number twice, during an epic Twitter meltdown last night.
The reality TV star, who was angry at his half-sister for excluding Blac Chyna from a baby shower, exposed Kylie to his 10.1 million followers.
"Didn't invite the Mother of my child to a baby shower you all were trying to throw for me!!? You all must have lost your damn minds," he tweeted.

Following suggestions he might have been hacked, Rob then confirmed he was responsible for the tweets.
"I aint hacked either this is rob dog lol!" he added.
A number of media sources, including Mail Online, later confirmed the number actually matched the 19-year-old's Instagram contact information.
It was rumoured that Kylie Jenner and Blac Chyna had settled their long-running feud. However this latest exchange suggests otherwise.