Rob Kardashian 'Seeking Help' After Blac Chyna Meltdown
20 December 2016, 10:39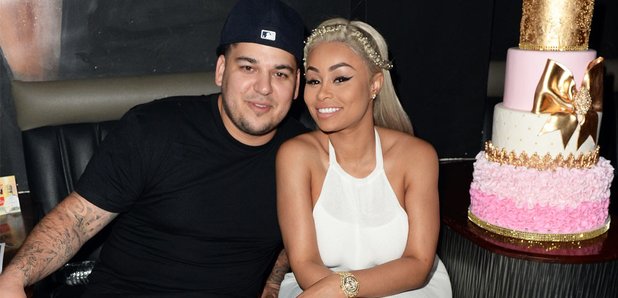 Claims he was in an 'emotional bad place'.
Rob Kardashian has released a public apology to fiancée Blac Chyna, claiming he is 'seeking help to deal with [his] flaws and 'issues'.
The reality star posted a snap of himself posing alongside Chyna, with an apologetic caption underneath:
"This weekend I was in an emotional bad place and did some things that embarrassed myself and my family. I apologize and I'm seeking help to deal with my flaws/issues," he confessed.
"Please pray for me and I'm sorry @blacchyna. You are a great mother to our child and I love you."
Rob continued his apology by posting a photo of the couple's one-month-old daughter, Dream, and promising to recover for the sake of his baby.
"I am going to get better for you Dream," he wrote. "You are my life and gave me a new start on being a better me. Love you."
The statement comes after an explosive turn of events on social media this weekend involving the famous couple.
Blac Chyna's Instagram was hacked initially, exposing screenshots of alleged conversations where Chyna apparently threatened to leave Rob.
Rob then lashed out at Chyna over Snapchat, accusing her of taking Dream away and completely emptying the house they shared.
All love may not be lost however, as Blac Chyna soon reposted Rob's apologetic IG post and captioned it with a simple heart emoji.
The rest of the Kardashian-Jenner family are yet to comment on the events.