Here's Why Rob Kardashian Could Go To Prison For Exposing Blac Chyna
6 July 2017, 10:21 | Updated: 6 July 2017, 10:27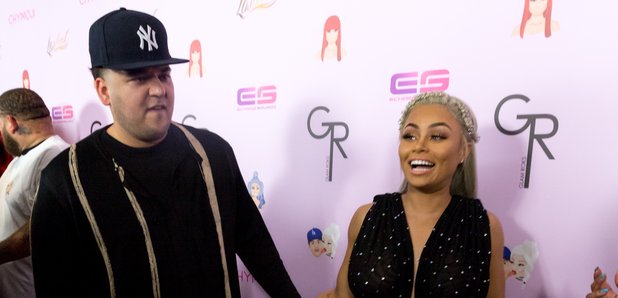 Rob is hot water for his outburst.
Rob Kardashian could be heading to jail after he went on an epic Instagram meltdown last night and exposed naked pictures of Blac Chyna.
The reality star, who claimed Chyna cheated on him with multiple men in his own bed, posted the raunchy snaps as an act of revenge.
"I never been so disrespected in my life. I just bought her 250K of jewellery yesterday. This woman is so disrespectful and I don't care," he captioned one of the images.
My bed that my child lays in and she gave the robes I got to all her dudes in my house that I pay for. Lol smh

— ROBERT KARDASHIAN (@robkardashian) July 5, 2017
But yes when ur girl leaves u after u spent 100K on her body to get done and then leaves u after have a baby girl who is only a few months

— ROBERT KARDASHIAN (@robkardashian) July 5, 2017
However Rob Kardashian could be facing possible legal action as the state of California has a law against revenge porn.
"A person who intentionally distributes the image of the intimate body part or parts of another identifiable person, or an image of the person depicted engaged in an act of sexual intercourse, sodomy, oral copulation, sexual penetration, or an image of masturbation by the person depicted or in which the person depicted participates, under circumstances in which the persons agree or understand that the image shall remain private, the person distributing the image knows or should know that distribution of the image will cause serious emotional distress, and the person depicted suffers that distress," reads California law.
"Revenge porn is illegal in CA and it certainly appears to me that Rob has violated this criminal law," California-based attorney Lisa Bloom, told Daily News.
However Blac Chyna allegedly 'liked' one of the raunchy pictures on Instagram, which might make it difficult to prove there was an understanding between the pair that they should have remained private.
In the past, judges have handed out large sentences for revenge porn, with one man recently receiving 9 years.