Rick Rubin's Been Annotating Jay Z And Kanye West Songs On Rap Genius
3 February 2015, 16:18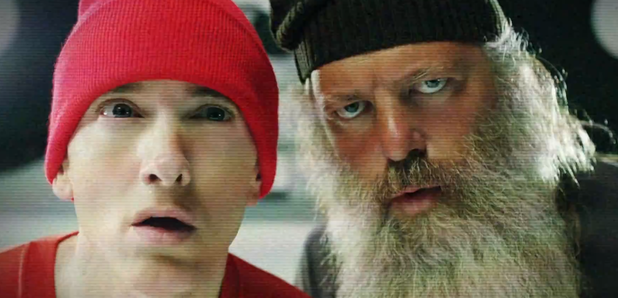 Read what the iconic music producer has to say about iconic hip-hop songs.
Legendary music producer Rick Rubin has shared his thoughts on an array of hip-hop songs, some that he produced and some he simply likes, by annotating them on the popular website RapGenius.com.
With over 30 years in the business producing for the likes of Jay Z, Kanye West and LL Cool J, Rubin shares his experiences of working on particular songs. For example he recalls "the first time [he] ever saw [Jay Z] write anything down" whilst writing '99 Problems,' and comments on the making of Kanye West's new song 'Only One.'
Check out some of the annotations Rick Rubin left on RapGenius below.
On verse two of Jay Z's '99 Problems':
"This is the one verse that he wrote down. It's the first time I ever saw him write anything down. He read it off his laptop. He wrote it the night of."
On the '99 Problems' lyric: "And only thing that's gon happen is I'm-a get to clapping":
"I think Jay literally makes lyrics up. He may have concepts in his head, like I don't know, but I'm guessing there will be ideas for songs in his head, subject matter-wise. I don't think it's just a blank."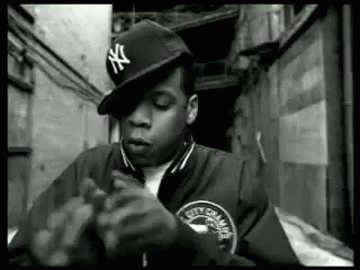 On the official music video for '99 Problems':
"Mark Romanek did this video. Mark's a good friend of mine and I played him the song and he liked it, and he pitched Jay on doing it. Jay looked at his other work and was like, absolutely. This video is one of the greats. He also did the Johnny Cash "Hurt" video.
I like all the stuff with the bridge, how cool it looks black and white. And I don't know if we ended up in Jay's old apartment, but it is his building. We went to the record store he used to shop in. We walked all around that area."
On Dr Dre Feat. Snoops Dogg - 'Nuthin' But a G Thang':
"I never really listened to The Chronic. I guess I never liked smooth? Same with Puff, who really brought R&B into it. I preferred hip-hop when it was nothing like R&B. I love breakbeats and B-boy style drum machines. I never liked the slick stuff."
On verse one of Kanye West and Paul McCartney's 'Only One':
"Kanye is a combination of careful and spontaneous. He'll find a theme he likes quickly, and then live with that for a while, not necessarily filling in all the words until later. At the end, he'll fill in all the gaps.
He was upset at one point when I said that he wrote the lyrics quickly. He's right — they percolate for a long time, he gets the phrasing into his brain, lives with it, and then lines come up. It definitely starts from this very spontaneous thing.
On Only One, a lot of those lyrics came out free-form, ad-libs. The song is essentially live, written in the moment. Some of the words were later improved, but most of it was stream of consciousness, just Kanye being in the moment."
Read more of Rick Rubin's annotations on RapGenius.com.