Remy Ma Unleashes New Nicki Minaj Diss Track & Twitter Isn't Impressed
3 March 2017, 10:17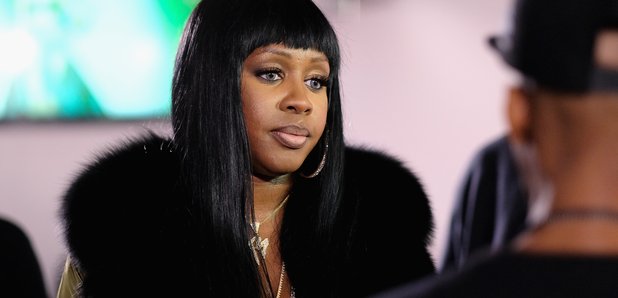 Back to back?
Remy Ma has released a brand new Nicki Minaj diss track called 'Another One'.
The New York rapper has attempted to follow-up her brutal 'Shether' diss track with a song reminiscent of Drake's 'Back To Back'.
"I've waited four days ma, where you been? I came here in the 'Rari playing Lil' Kim," she raps on the bass-heavy track.
Listen below:
After Remy Ma released the track, Twitter quickly showed it's dislike - with the hashtag #ThatWasTrashRemyMa trending in minutes.
Check out some of the best reactions below:
Sit yo bum ass, you got a F on yo test!!#ThatWasTrashRemyMa pic.twitter.com/kfCrD3yszS

— Keekz (@itsKeeBIHH) 3 March 2017
Remy Ma needs to just shut up and Sit down ! #THATWASTRASHREMYMA #ThatwastrashyRemy

— newbie Jones (@alfie_treat) 3 March 2017
Honestly, another one was literally so bad! That I think Remmy ma should be arrested again#THATWASTRASHREMYMA

— Wiz Ryan છે™ (@Ryankiprotich1) 3 March 2017
remy threw that L like is was a boomarang.. #THATWASTRASHREMYMA

— PRINCE$$ (@kyyyllaa) 3 March 2017
How yall was hyping Remy a few days ago and all of a sudden she trash #THATWASTRASHREMYMA

— Empanada Papi (@oscartherapper) 3 March 2017
#thatwastrashremyma now trending? Lool my girl didn't even say anything and she's winning.

— YOUR VILLAGE PEOPLE (@PuyolDre) 3 March 2017
Meanwhile, Nicki Minaj is currently at Paris Fashion Week and appears unlikely to respond.