Remy Ma Defends Fat Joe Using The N-Word & Says "He's Black" During Discussion
2 October 2019, 16:15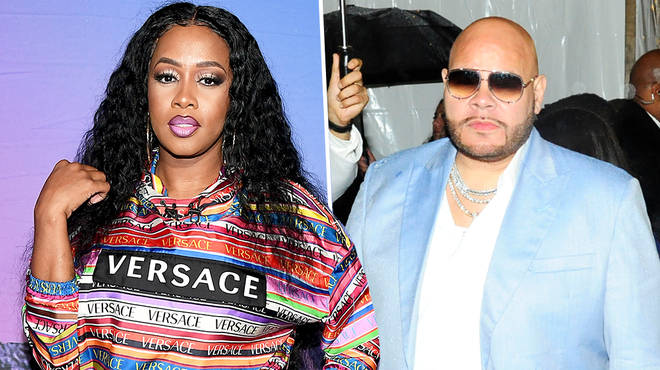 Rapstress Remy Ma has stuck up for Fat Joe and approves of him using the n-word during a 'State Of The Culture' discussion.
On the State Of Culture Joe Budden recently brought up a discussion around white people using the N-Word. The media personality revealed that he has attended shows where white people would use the N-Word as a term of endearment.
Joe Budden used Fat Joe as an example of a non-black man using the term, resulting in other white people feeling comfortable to use the word. However, Remy Ma quickly came to Joe's defence.
On the show the Joe Budden said "If you speak to them [white people], they're gonna probably say or echo some of what Fat Joe was saying: 'I grew up this way,'" Budden said.
"And that's my only issue when it comes to the multi-race conversation is I don't have a choice. I love this black sh*t. I'm black, it's rich, it's heritage...". Remy quickly interjected and said "Let me stop you right there".
Remy continued "People like Joe that grew up in the South Bronx, they didn't have a choice, neither." Budden then added that he was going to mention that Fat Joe "has always been that. Black."
The "All The Way Up" rapper revealed that Fat Joe has always been that way his whole life. "I've seen pictures. I know his whole family."
"This didn't happen when he decided to become a rapper or [an] artist. 'Yeah, I'm gonna use the word n**ga because this sounds cool.'...He's black. Like, that's it."
Budden revealed that they don't have an issue with Fat Joe saying the n-word. However, Budden stated that he's not comfortable with Logic saying it.
Many fans within the hip-hop community, have debated over when it is appropriate to use the n-word and who is able to use it. Do you think Fat Joe should be able to say the n-word ?