Wu-Tang Clan Have Already Been Offered $5 Million For Their New Album
3 April 2014, 10:29 | Updated: 10 May 2018, 09:49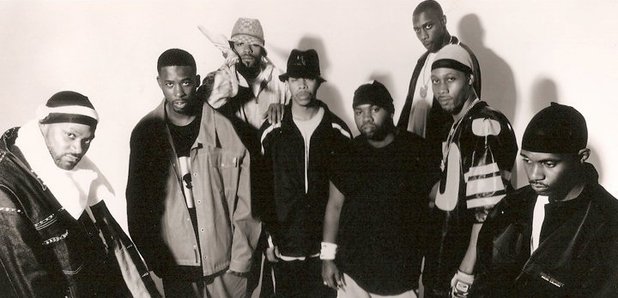 The group think it will sell for "millions."
Update
Wu-Tang Clan have apparently already been offered £5 million for their one-off album 'Once Upon A Time In Shaolin.'
Whereas most artists aim to sell as many copies of their new record as possible, the group have said they are appraoching the new album like a one-off piece of art that sells for up to millions.
In an interview with Billboard RZA has said that the album, which was only announced last week, has already have an offer of $5 million.
"So far, $5 million is the biggest number," he said. "I don't know how to measure it, but it gives us an idea that what we're doing is being understood by some. And there are some good peers of mine also, who are very high-ranking in the film business and the music business, sending me a lot of good will. It's been real positive."
27/03/14
In an unexpected move Wu-Tang Clan have decided to play a move no artist has played before and will release just one copy of their new secret album 'Once Upon A Time In Shaolin', which they expect to sell for "millions."
The double dic album, which will feature 31 songs over 128 minutes, comes in addition to their forthcoming album 'A Better Tomorrow' - released 20 years after their critically acclaimed debut album 'Enter the Wu-Tang (36 Chambers).'
"We're about to sell an album like nobody else sold it before," RZA told Forbes. "We're about to put out a piece of art like nobody else has done in the history of [modern] music. We're making a single-sale collector's item. This is like somebody having the scepter of an Egyptian king."
It's a move inspired by Jay Z's deal with Samsung for the release of 'Magna Carta Holy Grail.' But before one lucky person spends their pennies (a lot of pennies) on it at auction, the group plan on taking it on a tour through museums, festivals, galleries etc where people can attend for a price.
"The idea that music is art has been something we advocated for years," RZA adds. "And yet its doesn't receive the same treatment as art in the sense of the value of what it is, especially nowadays when it's been devalued and diminished to almost the point that it has to be given away for free."