Is This The Real Reason Camila Cabello Suddenly Left Fifth Harmony?
20 December 2016, 10:24 | Updated: 20 December 2016, 10:40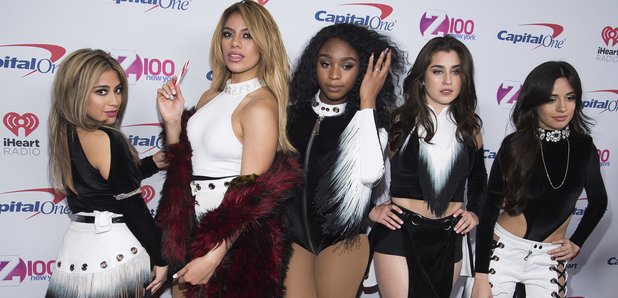 *Sips tea*
More dramatic details are emerging following yesterday's Camila Cabello's shock departure from Fifth Harmony.
The 'Work From Home' singers announced the news in a lengthy Instagram post on Sunday, claiming they were informed about the decision via Cabello's representatives and wished her well.

However in a lengthy statement of her own, Camila Cabello claims she was "shocked" by the group's statement.
The singer says she had "long, much needed conversations about the future" with her band mates and claims about her wanting to leave the group are "simply not true" – suggesting she had been forced out.
Read her full statement below:
December 19, 2016
Fifth Harmony have now fired back with another lengthy statement, claiming that Cabello lied about having lengthy conversations with the band and says she refused to attend group meetings.
"We called for group meetings which she refused, we asked LA Reid and the label to step in and try to set meetings, which again, she refused. We even went as far as group counseling which she did not show up to. So no, after months of rejection from her and her team, these supposed lengthy conversation in fact never happened, although we pleaded..."
December 20, 2016
Interestingly, audio has now leaked online appearing to show Lauren Jaurequi talking to band member Ally Brooke about the Fifth Harmony being "literal slaves".
"We're doing f**king labour every day and we see nothing."
Listen below:
lauren diciendo que las tratan como esclavas voy a matar a alguien pic.twitter.com/sJDlLTIXsX

— die (@demonslauren) December 19, 2016
Can you keep up with the drama?!