Rae Sremmurd Just Freestyled Over Jay Z's '99 Problems' And It Was Epic - WATCH
24 January 2017, 11:54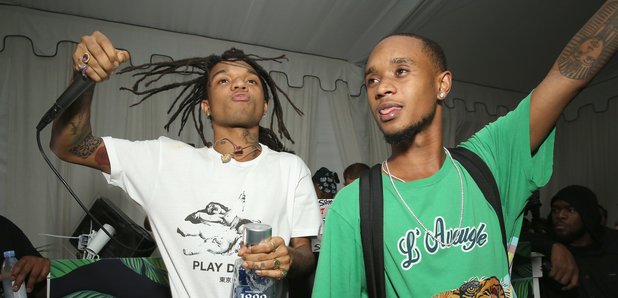 The boys are back.
Rae Sremmurd have performed another impressive freestyle, this time over Jay Z's smash hit '99 Problems'.
Appearing on Dutch television show 'On Stage', the sibling duo took some time out of their busy touring schedule to drop by and stun the audience with their rapping skills.
Watch the video below:
Swae Lee began by confidently improvising lines about his lavish lifestyle, supreme rapping skills and love of foreign cars.
"If you thought we was one-hit wonders, you're dead wrong," raps Lee. "My money too long, my flow's too strong."
Older brother Slim Jxmmy continued the flow by spinning an unusual rap about boats.
"I rocked the boat / I just got a bigger boat / I just got a big boat / Like Lil Boat."
This isn't the first freestyle the brothers have performed - they dropped an unreal 20 minute solo for Westwood in 2015 which you can watch here.
Rae Sremmurd continue to take Europe by storm with their 'Sremmlife II Tour' which included a sell-out date in London earlier this month.
They even brought Drake on stage at one of their Amsterdam shows in a huge surprise for fans.
The energetic pair recently dropped by Capital XTRA and came up with the funniest reaction to whether they would perform at Donald Trump's presidential inauguration.