Quavo shares emotional tribute song to Takeoff after his tragic death
5 January 2023, 12:38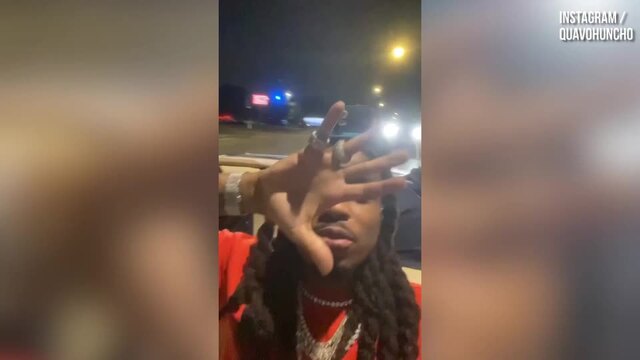 Quavo and his pals ride through Houston with a gun in the front seat hours ahead of shooting which saw Takeoff be fatally shot
Quavo has released a tribute song to Takeoff this week, and there is not a dry eye in sight.
Quavo shared an emotional tribute track to fellow Migos star Takeoff this week, who was tragically shot and killed in November 2022.
The rapper released the song titled 'Without You' on his Instagram yesterday (January 4), which was accompanied by a solemn video.
Takeoff was fatally shot on November 1 last year at the age of 28, and his killer has been arrested and released on bail.
Offset admits he is "in a dark place" following Takeoff's death
The video video shows the Migos star smoking in the recording studio while listening to his emotional new track.
The lyrics he shared are, "Out in the galaxy, up in the stars / Over the universe, it's bigger than Mars / See you in heaven, see you heaven / When I see you in heaven, I'ma be with my dog," the 31-year-old sings in the chorus.
Takeoff was Quavo's nephew, and the pair were part of Migos along with Offset.
Offset breaks silence over Takeoff's death with sweet tribute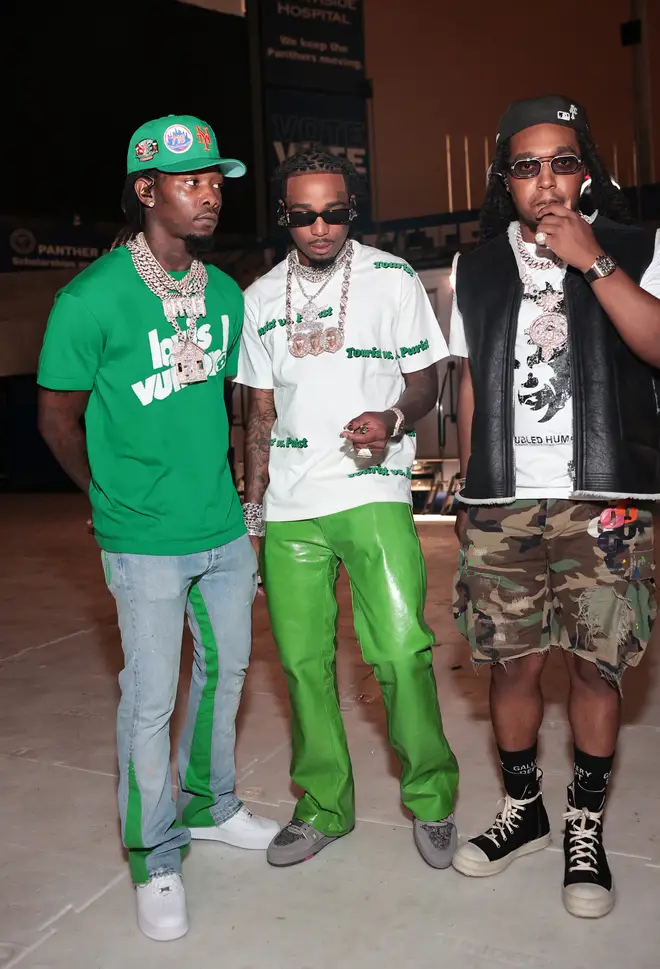 Quavo reflects on 'Without You' and says, "Remember them days we ain't have our sh*t together? / On the Nawfside times was hard, but them days was better."
He continues, "I wish I had a time machine / Just so you take a ride with me/I miss just how you smile at me / Unc & Phew until infinity", referencing the pair's debut album as a duo, October's Only Built for Infinity Links.
In other news, Takeoff's killer suspect Patrick Xavier Clark has been released on bail after paying $1 million on bond.