Quavo Reveals Plans To Remake The National Anthem For "All Races"
24 August 2017, 14:49 | Updated: 24 August 2017, 14:52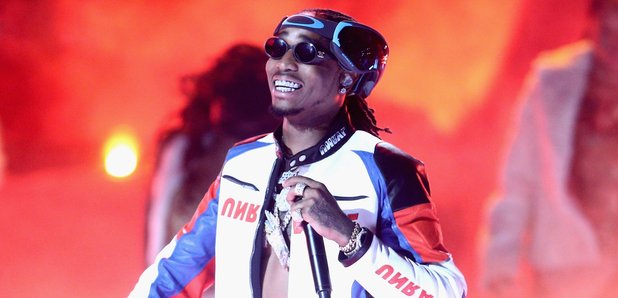 Star-Spangled Huncho, anyone?
Quavo has responded to an online petition which was initiated to get him to remake the US National Anthem.
Internet user Sean Grey kicked off the petition, arguing: "I think the nation should get with the times and feature Quavo on the National Anthem,"
"He's a feature on everything else, so why not?"
Over the past few weeks, the petition has garnered over 8,000 signatures and counting (as of August 24th), so it was only a matter of time before the rapper picked up on the campaign.
In response, the Migos member told TMZ that he would love to recreate the US National Anthem in a bid to unify all races and generate peace.
"There's a lot going behind the National anthem. I would love to do it, but I wanna do like a 2017 National anthem for both people & all races," said Quavo.
"Something that's representing now. Something that's representing the modern day national anthem. So I think if I got with some good musicians and just write something that's very strong & powerful."
The rapper confirmed that he is taking the proposed role very seriously, adding that he may even be in the running for a future presidency spot.
"I'm the Huncho. When you're the hunch you the boss. you gotta know how to stand on whatever the people want you to do," he explained.
"Huncho for President you dig?"
Meanwhile, the rapper recently achieved double-platinum certification for DJ Khaled's album 'Grateful' with the rest of the record's collaborators.