'Pregnant' Kylie Jenner Has Huge 'Crib' Delivered To Her Home In Biggest Baby Hint Yet
18 January 2018, 15:12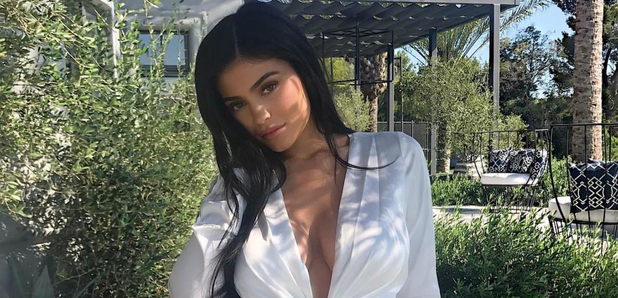 Delivery men were seen hard at work outside her home.
Kylie Jenner reportedly had baby furniture delivered to her Calabasas mansion amid growing rumours about her pregnancy.
The 20-year-old cosmetics mogul, who has been mysteriously out of the spotlight in recent months, appeared to have a huge baby crib assembled outside of her house.
Check out pictures here.
The images show a group of three men putting together a large white piece of furniture that resembles a crib or baby changing table outside of her garage.
Fans were quick to react to the latest pictures:
Kylie Jenner needs to come out of hiding already. Sis aint slick, the paparazzi got photos of a baby crib being delivered to her house...

— mae (@lilmaenia) 18 January 2018
Kylie Jenner: I'm not pregnant

Kylie Jenner: *gets crib delivered and assembled in front yard*

— mads (@mperruso) 18 January 2018
OMFFFFGGGG KYLIE JENNER HAD A CRIB DELIVERED TO HER HOUSE TODAY, IT'S HAPPENINGGGGGG, IT'S HAPPENINGGGGG. pic.twitter.com/H7UKRyx7j2

— REBEKKA (@rebekkablogs) 17 January 2018
Ummm that's a huge crib. Looks more like a single bed

— Rachel (@xrp_rachel) 18 January 2018
This latest hint about Kylie Jenner's pregnancy follows up rumours that she was the surrogate for sister Kim Kardashian's third child with Kanye West.
A series of wild conspiracy theories hit social media following unconfirmed reports that Kylie Jenner was taken into labor in an LA hospital.
However the reality star is yet to comment on any rumours surrounding her 'pregnancy'.
Her celebrity 'momager' Kris Jenner recently revealed that Kylie Jenner is having issues with staff members attempting to take photos of her.
Although not confirming the pregnancy, she said people were trying to "exploit a certain situation".