Michael Jackson's Daughter Claims The Singer Was "Absolutely" Murdered
25 January 2017, 11:37 | Updated: 25 January 2017, 13:16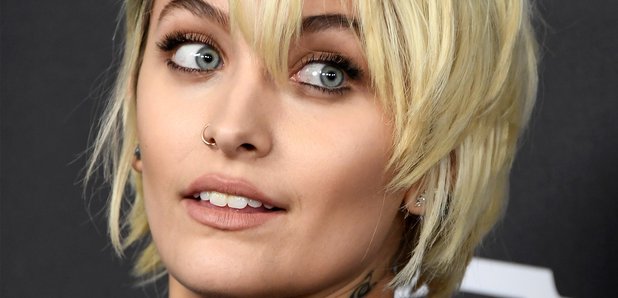 Paris has spoken out.
Paris Jackson has said she believes her father, the late Michael Jackson, was murdered.
In her first in-depth interview, the only daughter of the musical icon sat down with Rolling Stone and revealed she is convinced the star's death was a "setup".
"It's obvious. All arrows point to that," she said, "It sounds like a total conspiracy theory and it sounds like bullshit, but all real fans and everybody in the family knows it,"
"It was a setup. It was bulls**t."
#ParisJackson looks amazing on the cover of #RollingStone via. @rollingstone pic.twitter.com/xKC00wF15g

— TheShadeRoom (@TheShadeRoom) January 24, 2017
When Michael Jackson died in 2009, his doctor Conrad Murray was jailed after being found guilty of involuntary manslaughter.
Paris went on to say that "a lot of people" wanted her father dead.
"He would drop hints about people being out to get him," she said, without revealing any names.
"And at some point he was like, 'They're gonna kill me one day.'"
The 18-year-old opened up about her desire to seek justice, before likening the search to "a chess game."
"I am trying to play the chess game the right way," she said, "And that's all I can say about that right now."
Gushing about her father, Paris praised the 'Thriller' star for raising his family in a "very open-minded house".
"I was eight years old, in love with this female on the cover of a magazine. Instead of yelling at me, like most homophobic parents, he was making fun of me, like, 'Oh, you got yourself a girlfriend.'"
"He did not bulls**t us," she added. "You try to give kids the best childhood possible. But you also have to prepare them for the s***ty world."
After the lengthy article was published, Paris took to Twitter to explain that she was not responding to any comments from the interview.
will not be answering any press regarding the rolling stone article whatsoever. if you have questions then read it, it's crystal clear.

— Paris-Michael K. J. (@ParisJackson) January 24, 2017
You can read the full article here.
Paris recently hit the headlines after a controversial depiction of her late father was featured in the trailer in an upcoming TV show, which has since been pulled.