P Diddy Says Drake Took An "L" And Should Let It Go
8 June 2018, 17:03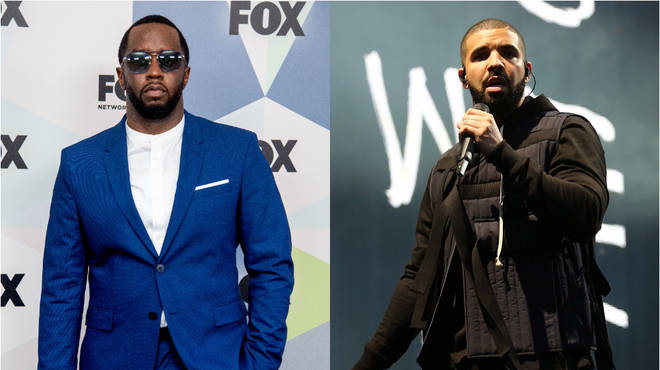 P Diddy has compared the Drake and Pusha T beef to Biggie and Tupac.
Last week Drake and Pusha T went back to back in the biggest Hip-Hop rap battle in a long time. Since Push dropped his explosive track "The Story Of Adidon," which alleged that Drake had a baby mum, called out Drake's parents and his sick friend, Drake's been quiet.
And now Hip-Hop mogul P Diddy has chimed in and told Drizzy to take the L claiming that it's "part of hip-hop." Speaking to The Breakfast Club, he said: "If you're trying to be the best MC, there's gonna be battles. At this juncture in time, it's kinda safe. When we were having battles it was getting unsafe."
"I think that this is the most skillful artist that Drake has come up against and, you know, Drake likes the smoke."
Reminiscing on his rap days with his best friend Biggie, Diddy revealed that he had to tell Biggie not to respond to his rival Tupac's deadly diss track "Hit 'Em Up," a song that's been dubbed the most notorious diss track of all time, because Biggie's response was "too much" and would have made things "get as bad as it got."
Diddy's not the only person that has advised Drake to not respond. The "I'm Upset" rapper's mentor J Prince also said that he told him to not release his response diss track claiming it would have ended Pusha and Kanye West's careers.