Outkast Reunion To Include More Than 40 Festival Dates
13 January 2014, 15:51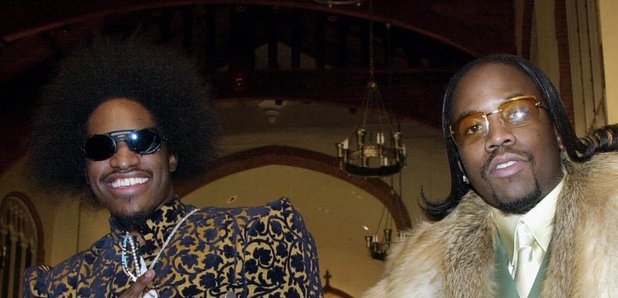 The duo of Andre 3000 and Big Boi confirm their comeback will be extended throughout 2014.
Last week Outkast confirmed that they would be reuniting to perform at Coachella Festival in Los Angeles this April - this week Andre 3000 and Big Boi have revealed that their much-anticipated reunion will actually see them play more than 40 festival dates throughout 2014.
The news has already sparked debate about what festivals the duo could play, with Glastonbury among the early rumours. As outlined in a series of posts on Twitter, the tour will celebrate Outkast's 20th anniversary together and will be a thank you to their fans, according to Andre 3000.
This is how the announcement unfolded:
Outkast will return to the stage with a full festival run of over 40 dates to celebrate 20 years. #Outkast20 - Team Outkast

— Outkast (@Outkast) January 13, 2014
Returning to the stage together is the most exciting way for us to thank everyone for 20 years of supporting Outkast. -Andre 3000 #Outkast20

— Outkast (@Outkast) January 13, 2014
I'm looking forward to rocking the stage with my Bro Ski and to all the fans - stank you smelly much, this is for y'all! -@BigBoi #Outkast20

— Outkast (@Outkast) January 13, 2014
Outkast's performance at Coachella will take place over two weekends in April, with Pharrell Williams and Disclosure among the other artists performing at the Los Angeles festival