Video Of Olympian Dancing To Beyonce Goes Viral, It's Awesome
11 February 2014, 21:42 | Updated: 11 February 2014, 21:59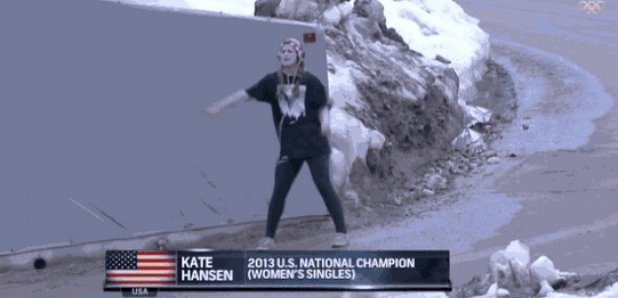 Watch the Olympian Kate Hansen pull off some fierce moves before the Sochi winter Olympic Games in Russia.
If you start your day with a bit of Beyonce then don't worry, you're in good company - so does US Olympian Kate Hansen. A video of the luger dancing to Queen Bey has gone viral mainly because it's basically amazing.
Speaking about her dancing, Kate, who's still only 21 and currently competing at the Sochi 2014 winter Olympic Games in Russia, said: "My girl, B – she just gets me fierce and I get stoked and I have to." Whatever that means, we're down with that.

Before you watch it, please click play on the following song, it will make the experience a whole lot better:
Now it's over to Kate.
She is really feeling it.
Yeah, we can't stop watching either.
If you think Kate dances like she thinks no one is watching, that's because she does.
She said of her moves: "Honestly I'm in my own world ... I'm completely in my own world – and it doesn't matter who's staring – I'm still going to dance."
Awesome.