Offset Appears To Respond To Cardi B Cheating Rumours
8 January 2018, 11:37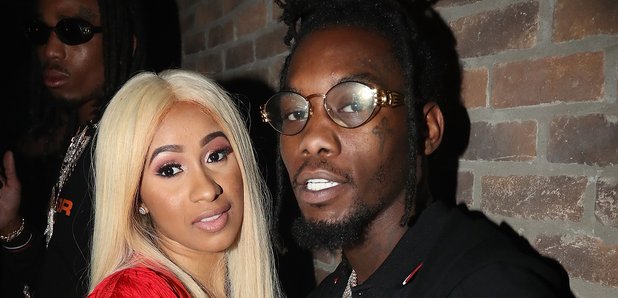 The rapper has been slammed with cheating allegations in recent weeks.
After finding himself trending on Twitter this week for all the wrong reasons, Offset has fired back at his accusers.
The Migos member has been accused of cheating on his fiancé Cardi B for a second time after being accused of getting another woman pregnant last week.
The Atlanta rapper denied the woman's claims and argued that he was being extorted for money - however, just as the dust began to settle on that case, another rumour has surfaced.
An alleged sex tape of Offset with another woman surfaced online earlier this week, and people were not impressed.
I don't get why #Offset proposed to Cardi B if he knew damn well he will continue acting single and to make matters worse another tape leaked that looks like it was taken on a Flip phone. pic.twitter.com/yuaBJSHZcX

— Sheldon Cameron (@sheldon_cameron) 5 January 2018
Cardi Sweetie.... Offset ain't the one girl. Give that man his ring back and say "Adios Amigos" #CardiB #Offset pic.twitter.com/c6DPKvN4wu

— Nathalee Allen (@Nattayyyy) 5 January 2018
Adding fuel to the fire, Chicago rapper King Yella has been posting photos of him and Cardi B hanging out at the club and claims to have hooked up with the rapstress before Offset proposed.
Apparently unfazed by the drama, Offset took to Instagram this week to share a video showing the diamond-laden arm of a woman in bed.
The woman can be identified as Cardi, as the left hand is adored with her famous tear-shaped engagement ring, as well as a jewel-encrusted watch.
Cardi B is yet to respond to the drama.
Last month, the pair released their own fake 'sex tape' in response to the ongoing cheating rumours.
Meanwhile, the Bronx rapstress recently dropped a fire verse on Bruno Mars 'Finesse' remix.