Nickelodeon To Finally Release 'Hey Arnold' Movie
15 June 2016, 12:54 | Updated: 15 June 2016, 12:59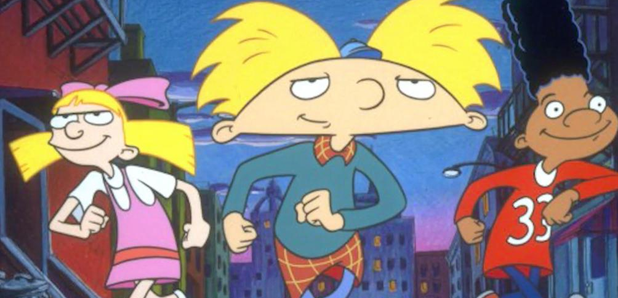 Hey Arnold is back!
90s babies everywhere will be glad to hear news that Nickelodeon are finally planning to release a film for their hit TV series 'Hey Arnold'.
The kids network has revealed that they now have an official title and cast members for the voices of characters in new film 'Hey Arnold!: The Jungle Movie'.
The highly-anticipated film will see most of the old-cast reprise their roles, including the voices for Helga, Harold, Grandpa and Grandma.
However the voice of Arnold will be played by someone else, as Lane Toran, the 'original Arnold', has outgrown the voice.
Taking his place will be Mad Men's Mason Vale Cotton.
Little is currently known about the storyline for the new movie however according to a source at Deadline:
"The movie's storyline picks up from where the original series ended in 2004 and will resolve unanswered questions and plotlines–including Arnold finally getting answers about the whereabouts of his missing parents."
Who is excited?!