Nick Cannon Has The Craziest Theory Behind Mariah Carey's NYE Performance
17 January 2017, 10:39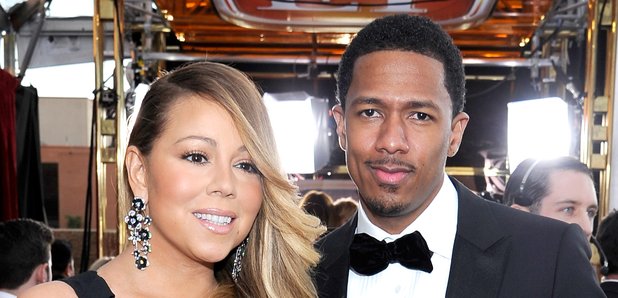 Could this explain it all?
Nick Cannon has come up with a theory behind Mariah Carey's disastrous New Year's Eve performance.
During an interview on 'The Ellen DeGeneres Show', Cannon spoke candidly about his ex-wife's highly-publicised mishap, which saw the star endure some major lip-sync issues in front of a huge audience in Times Square.
Nick revealed to Ellen who he believes was behind the incident.
"You know me, I'm a conspiracy theorist," he told Ellen.
"I think the government did that. They set her up. That was a distraction. They put her out there."
"But anyone who knows about performing and having inner ear and stuff, things like that can go wrong a lot."
Watch Nick's interview with Ellen below:
Speaking from his own experiences working in live television, specifically as a host on 'America's Got Talent', Cannon empathised with Carey and argues that the legendary diva was not to blame for the disaster.
"I screw up on 'America's Got Talent' all the time," he explained.
"When there's people saying things in your ear, I think she got a little flustered, but being the diva that she is, she was like, I'm just gonna walk around and pose for seven minutes."
In related news, Mariah recently claimed that her New Year's Eve performance was sabotaged by TV executives for ratings.