Nick Cannon Reveals It Took Seven Hours To Cover Up His Mariah Carey Tattoo
24 November 2014, 17:49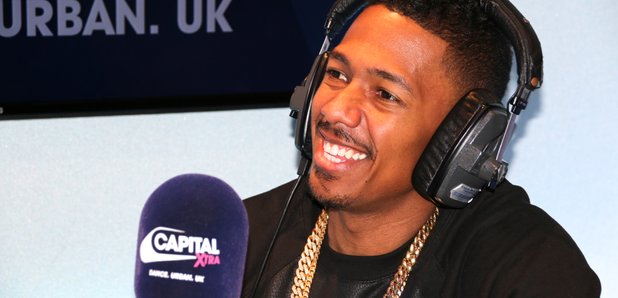 Listen to highlights from Kojo and Jade's interview with Nick Cannon on Capital XTRA In The Morning.
Nick Cannon has revealed it took a seven hour session in a tattoo parlour to cover up the large 'Mariah' tattoo he had on his back.
The 'Wild N Out' presenter recently covered up the tattoo on his upper back with a massive crucified Jesus tattoo, after splitting with Mariah Carey after six years of marriage.
While co-hosting Capital XTRA In The Morning with Kojo and Jade, Nick said that he and Mariah still talk often.
"I have children with her Kojo! Of course i'm still talking to her" Nick said. "That's how it is. It's family, it's always family."
Nick Cannon talks Mariah Carey:
The three spoke about last night's (23rd November) American Music Awards, in which Iggy Azalea beat Eminem to win in both hip-hop award categories on the night. That round, Nick says, Iggy Azalea won.
Nick Cannon says Iggy Azalea won the beef with Eminem:
Kojo and Jade were also keen to get Nick's opinion on Beyoncé's new '7/11' video, and it turns out that Nick spotted an amazing part of the video that we all seemed to miss.
Nick Cannon reacts to Beyoncé's '7/11' video:
Catch Kojo and Jade on Capital XTRA In The Morning every weekday from 6am.