MTV EMA Nominations 2014: Drake And Eminem Go Head To Head
16 September 2014, 12:09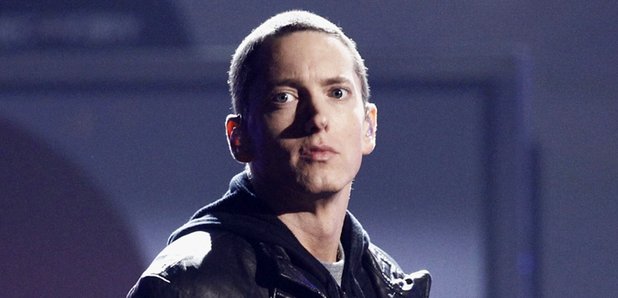 See the full nominations list.
The nominations for this year's MTV EMA's are in! Drake, Pharrell and Kanye West are all in with the chance of taking home an award at this year's event, taking place in Glasgow on 9th November.
Eminem, Nicki Minaj and Drake will all go head to head to win the 'Best Hip Hop' award, while DJs Hardwell, Calvin Harris and Avicii are up for the 'Best Electronic' award.
Fans are able to vote in all categories until Saturday 8th November 2014.
See the full nominations list below.
Best US Act
» Beyoncé
» Katy Perry
» Eminem
» Pharrell Williams
» [You decide the final nominee]
Best Song
» Ariana Grande – "Problem" ft. Iggy Azalea
» Eminem – "The Monster" ft. Rihanna
» Katy Perry – "Dark Horse" ft. Juicy J
» Pharrell Williams – "Happy"
» Sam Smith – "Stay With Me"
Best Pop
» 5 Seconds of Summer
» Ariana Grande
» Katy Perry
» Miley Cyrus
» One Direction
Best Female
» Ariana Grande
» Beyoncé
» Katy Perry
» Nicki Minaj
» Taylor Swift
Best Male
» Ed Sheeran
» Eminem
» Justin Bieber
» Justin Timberlake
» Pharrell Williams
Best Live
» Beyoncé
» Bruno Mars
» Justin Timberlake
» Katy Perry
» One Direction
Best New
» 5 Seconds of Summer
» Ariana Grande
» Charli XCX
» Kiesza
» Sam Smith
Best Video
» Iggy Azalea – "Black Widow" ft. Rita Ora
» Katy Perry – "Dark Horse" ft. Juicy J
» Kiesza – "Hideaway"
» Pharrell Williams – "Happy"
» Sia – "Chandelier"
Best Rock
» Arctic Monkeys
» The Black Keys
» Coldplay
» Imagine Dragons
» Linkin Park
Best Alternative
» Fall Out Boy
» Lana Del Rey
» Lorde
» Paramore
» Thirty Seconds To Mars
Best Hip Hop
» Drake
» Eminem
» Iggy Azalea
» Kanye West
» Nicki Minaj
Best Electronic
» Afrojack
» Avicii
» Calvin Harris
» David Guetta
» Hardwell
Biggest Fans
» 5 Seconds of Summer
» Ariana Grande
» Justin Bieber
» Nicki Minaj
» One Direction
Best Look
» Iggy Azalea
» Katy Perry
» Nicki Minaj
» Rita Ora
» Taylor Swift
Best Push
» 5 Seconds of Summer
» Ariana Grande
» Charli XCX
» Cris Cab
» John Newman
» Jungle
» Kid Ink
» Kiesza
» Lorde
» Sam Smith
» Zedd
Best World Stage
» Afrojack – "MTV World Stage Live in Amsterdam"
» B.o.B – "MTV World Stage Malaysia"
» Ellie Goulding – "MTV World Stage Wireless London"
» Enrique Iglesias – "MTV World Stage Isle of MTV Malta"
» Fall Out Boy – "MTV World Stage Monterrey"
» Flo Rida – "MTV World Stage Mexico"
» Hardwell – "MTV World Stage Isle of MTV Malta"
» Imagine Dragons – "MTV World Stage Live in Amsterdam"
» Kings of Leon – "MTV World Stage Rock am Ring Germany"
» Linkin Park – "MTV World Stage Rock am Ring Germany"
» Nicole Scherzinger – "MTV World Stage Isle of MTV Malta"
» Pharrell Williams – "MTV World Stage Wireless London"
» Simple Plan – "MTV World Stage Monterrey"
» The Killers – "MTV World Stage Live in Amsterdam"