Migos Open Up About Cardi B & Nicki Minaj Feud On 'Motorsport' Song
19 January 2018, 14:14 | Updated: 10 April 2018, 14:59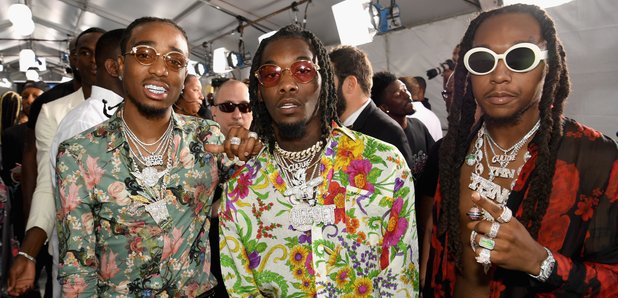 The Atlanta trio have opened up.
Migos have shed more light on the rumoured feud between Cardi B and Nicki Minaj.
The Atlanta rappers, who featured both female rappers on their recent single 'Motorsport', have attempted to explain the situation between the pair in a new interview.
Talking about Nicki Minaj and Cardi B not appearing in the same scenes of the official music video, Quavo said: "They played themselves," before later adding: "I feel like that record is still a moment, just the record alone. Hearing both of them on one song go at it."
Offset, who is currently engaged to Cardi B, added: "We made a moment for Hip-Hop again."
The track has been heavily debated in the past, with both Nicki Minaj and Cardi B previously both commenting on conspiracy theories.
Joe Budden suggested Nicki Minaj didn't know that Nicki Minaj was going to feature on the track with her rumoured rival.
Cardi B also confirmed to Capital XTRA that Quavo asked her to get on the track and she felt it was a great opportunity.
Meanwhile, Cardi B is currently working on her new album which is set for release in the coming months, while Nicki Minaj is also reportedly working on her new album.
Migos also recently confirmed that their second album 'Culture 2' is set for release on 26th January.