Michelle Williams Reveals She Was Suicidal During Her Time In Destiny's Child
19 October 2017, 10:38 | Updated: 19 October 2017, 10:50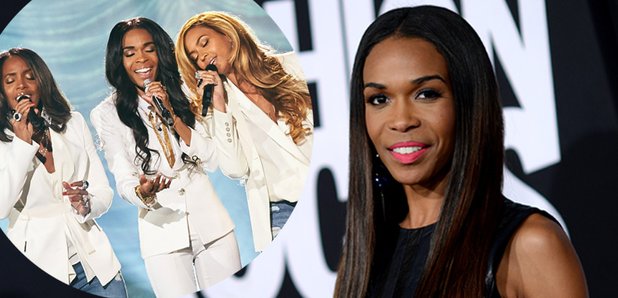 The singer opened up about her struggle with depression.
Michelle Williams has revealed she was suicidal at the height of her fame in Destiny's Child.
The R&B singer discussed her lifelong battle with depression and mental health, which began when she was a teenager.
Williams said she struggling so much that she "wanted out" of life during her time in the girl group, which she joined aged 20.
"For years, I'm in one of the top-selling female groups of all time suffering with depression" she said, adding that she didn't fully understand her mental health issues until her thirties.
Despite trying to open up to the band's manager at the time - Beyoncé's father, Matthew Knowles - he also struggled to understand what her deal was.
"He was like, 'Y'all just signed a multi-million dollar deal! You're about to go on tour! What do you have to be depressed about?'" she recalled.
"So I was like, 'Oh, maybe I'm just tired.'"
The 37-year-old songstress revealed that she began contemplating suicide as the band's fame continued to sky-rocket.
"It got really really bad…to the point of I was suicidal," she continued.
"I was at that place where it got so dark and heavy because sometimes you feel like 'I'm the provider, I take care of people, I'm not supposed to be feeling this way—what do I do?' I wanted out."
Through her experience, Williams said she aims to "normalise this mental health discussion" and encourage people to speak out.
She later took to Twitter to confirm that it was "life" that she wanted out of, not the group itself.
Thank you! If I may clarify, I didn't "want out of the group." I wanted out of life. Thank you for telling my story.

— Michelle Williams (@RealMichelleW) 18 October 2017
Meanwhile, the singer recently took part in a prank during a University conference which involved her "calling" Beyonce on the phone.
Williams teased the excited audience by pretending to call her former bandmate during a live interview.