Mariah Carey's Team Claim Her Awkward NYE Performance Was Sabotaged For TV Ratings
2 January 2017, 14:17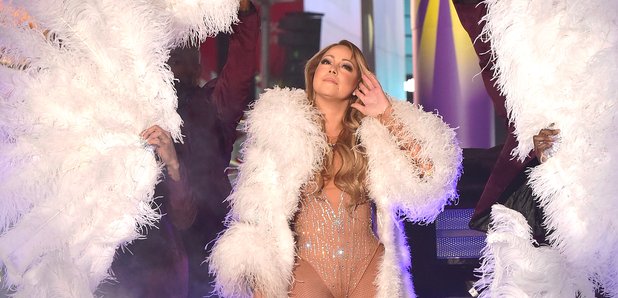 Is the truth now coming to light?
Mariah Carey's team are claiming TV executives sabotaged her embarrassing New Years Eve performance to get higher ratings, according to TMZ.
The singer's camp are claiming executives at Dick Clark Productions repeatedly dismissed Mariah's complaints about malfunctioning earpieces before the show.
Concerned that she would have the same technical issues during her performance, Carey then reportedly sent some from her team to the TV production trailer to sort the problem.
However sources claim she was reassured by TV execs that it wouldn't be an issue during her performance because the earpieces would be on different frequencies.
Not convinced, Carey then allegedly arrived on stage early to test the equipment and still had trouble with the earpieces.
Her team then claim things became shadier when they noticed the TV prompter, used for lyrics and stage cues, wasn't working.
According to TMZ, Carey's team refuse to take the events as a coincidence and have contacted the production company, accusing them of sabotage.
However Dick Clark Productions later responded to the claim, telling TMZ that Mariah Carey didn't want to do a soundcheck.
They also added that were eight monitors on stage to amplify the sound, so she should have been able to hear her lyrics even if the earpieces weren't working.
In a statement on Sunday, they said:
"As the premier producer of live television events for nearly 50 years, we pride ourselves on our reputation and long-standing relationships with artists.
"To suggest that dcp (Dick Clark Productions), as producer of music shows including the American Music Awards, Billboard Music Awards, New Year's Rockin' Eve and Academy of Country Music Awards, would ever intentionally compromise the success of any artist is defamatory, outrageous and frankly absurd.
"We want to be clear that we have the utmost respect for Ms. Carey as an artist and acknowledge her tremendous accomplishments in the industry."
Relive Mariah Carey's awkward NYE performance here.
Who is telling the truth?