Mariah Carey: "I'm Incapable Of Being In The Real World"
23 February 2017, 15:36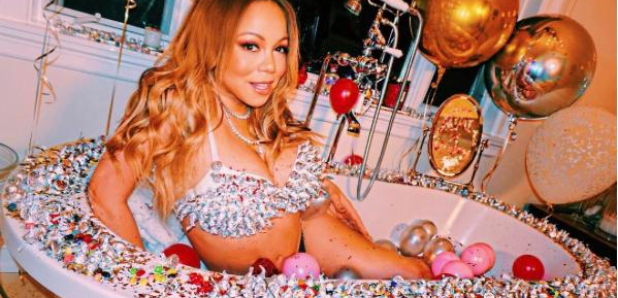 The singer has opened up in a new interview.
Mariah Carey has admitted that she is "incapable of being in the real world" during an interview with Marie Claire.
The singer, who recently appeared to burn her wedding dress in a music video, made the surprising admission when asked about her infamous New Years Eve performance.
"It's just something where if I can't explain it to the entire world, then they're not going to understand it, because it's not what they do.
"Just like I wouldn't understand somebody who had a desk job and how to do that. I couldn't. I literally am incapable of being in the real world and surviving."
Following her New Year's Eve performance, Mariah Carey's manager blamed Dick Clark Productions, who were responsible for the show, and also fired her choreographer.
"This was out of my control," she continued. "And had everything not been such a total chaotic mess, then I would have been able to make something happen . . .
"I'm sorry . . . I blame everybody, and I blame myself for not leaving after rehearsal."
Meanwhile, Mariah Carey recently made headlines after she reportedly burned a £220K wedding dress in the music video for her latest song 'I Don't'.
The singer was rumoured to be planning to wear the dress to her wedding with billionaire James Packer, before their engagement was later called off.