Mariah Carey Accused Of 'Fake Acting' By Fans After Watching This Suspicious Clip
27 January 2017, 12:40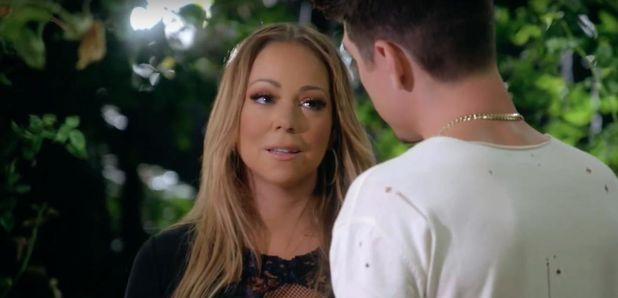 Mimi stans are questioning everything.
Mariah Carey has been accused of 'fake acting' after a teaser clip from her reality show caught the attention of fans.
The singer has been blasted for turning her docuseries 'Mariah's World' into a soap opera after a preview teaser for the season finale dropped this week.
The teaser features the 'Fantasy' singer discussing her upcoming marriage to now ex-fiance James Packer with her backing dancer Bryan Tanaka, with whom the star is now romantically linked.
Watch the clip below:
Fans were quick to comment on the potentially set-up scene, with some users even labelling her acting 'Oscar-worthy'.
"Is this a docu series or a soap opera ? I felt I was watching Glitter part 2." said one user.
"This is so tacky and sad. I love Mimi but c'mon. If you're that gullible to believe this, sad." said another.
"i felt like i was watching Glitter and i'm all for it YES MARIAH YOU BETTER GET THAT OSCAR NOM! WERK GIRL!" exclaimed one fan.
One fan even compared Mariah to the Kardashians, whose famous reality TV show shares the same production company as Mimi's.
"i hate to admit it but the kardashians are more real than this." said another.
Mariah is yet to respond to the claims.
In related news, the R&B songstress's ex-husband Nick Cannon recently revealed his crazy conspiracy theory behind Mariah's disastrous New Year's Eve performance.
What do you think? Is it the real deal?