Mariah Carey 'Dumped' By Billionaire Fiancé - But She's Keeping The $10m Ring
27 October 2016, 12:39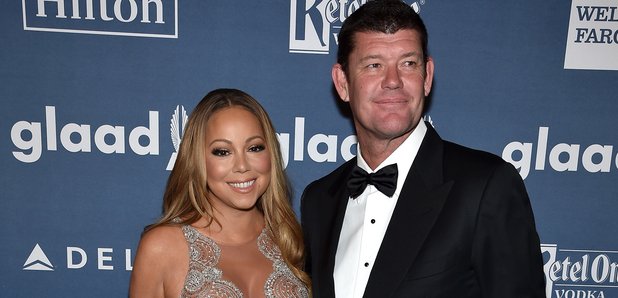 Businessman James Packer has had enough.
Mariah Carey has been 'dumped' by billionaire fiance James Packer, reports claim.
A 'close family friend' of Packer told Australian publication Woman's Day that the couple's relationship is on the rocks over the singer's lavish spending.
The friend also alleges that the Australian businessman is not in support of Carey's upcoming reality show, 'Mariah's World'.

The billionaire is 'allowing' Carey to keep the $10m diamond engagement ring he bought her earlier in the year, the source claims.
'It's all over,' the source said.
'James had huge reservations about Mariah's new reality TV show and the fact that she was willing to expose their lives to the world.
Mariah also reportedly caused tension between the Packer family when she 'refused' to attend the 50th Birthday party of James' sister Gretal in Sydney.
'His mum hated to even hear her name mentioned, and James' tight circle of friends never really thought they would marry.' says the source.
Adding fuel to the fire, Mariah recently posted this throwback photo alongside ex-husband Nick Cannon, as well as their two children.
The photo was from the singer's annual Halloween bash, but shows no appearance from current beau Packer.
In related news, Mariah recently cancelled the South American leg of her 'Sweet Sweet Fantasy Tour', which would have taken her across Brazil, Argentina and Chile later this year.