Man Burns To Death After Running Into Fire At Burning Man Festival
4 September 2017, 14:58 | Updated: 4 October 2017, 10:02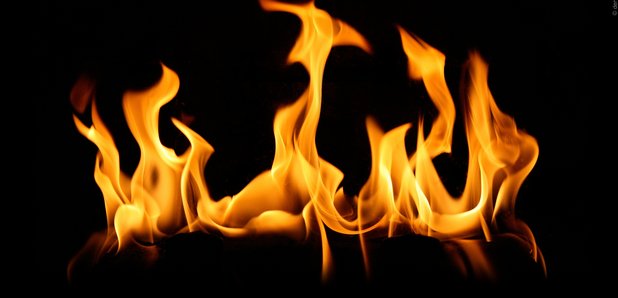 Thousands of horrified attendees witnessed the incident.
A man has died after running into a flaming effigy during a ceremony at Burning Man Festival 2017 in Nevada.
Authorities are currently investigating the death of 41-year-old Aaron Joel Mitchell, who was killed after breaking through a security perimeter to reach the fire on Saturday night.
A Nevada sheriff says Mitchell ran through a human-chain of security officers at about 10:30 p.m. Saturday (Sept. 2) during the iconic Man Burn event at the popular festival.
Mitchell was then rescued by firefighters and later died at the UC Davis hospital burn center in California.
According to the Chicago Tribune, an estimated 50,000 attendees looked on as firefighters attempted to save Mitchell from the flames.
"Rescuers had to leave him to allow the structure to fall and provide for rescuer safety before they could go back into the flames to extract Aaron from the debris," said the Nevada County Sheriff's office.
Mitchell was a U.S. citizen from Oklahoma, but was living in Switzerland with his wife, the Sheriff's office said.
Doctors confirmed Mitchell was not under the influence of alcohol, but a toxicology report is pending.
Following the horrific incident, organisers of the festival are offering emotional support counselling on site.
Our community is grieving after an incident during last night's Burn. Here is our response. https://t.co/kbmd709CLF

— Burning Man (@burningman) 3 September 2017
In their statement, organisers that, while they had cancelled burns until midday on Sunday, they would go ahead with the evening temple burn, which signals the end of the nine-day festival.
"Now is a time for closeness, contact and community," the statement reads. "Trauma needs processing. Promote calls, hugs, self-care, check-ins, and sleep."
The festival came to its scheduled close today (Monday 4th September).