Mac Miller Finally Addresses Ariana Grande's Engagement To Pete Davidson
24 July 2018, 10:43
Miller and Grande broke up in May.
Mac Miller has broken his silence on his break-up with Ariana Grande and her engagement to Pete Davidson.
The rapper is just days away from dropping his new album 'Swimming', and sat down for an interview to discuss the upcoming project, as well as his personal life.
On his split with the 'God Is A Woman' singer, Miller said, "Life is stressful. So, of course there were stressful times. It's not that unique. I was in love with somebody. We were together for two years.
"We worked through good times, bad times, stress and everything else. And then it came to an end and we both moved on. And it's that simple, you know."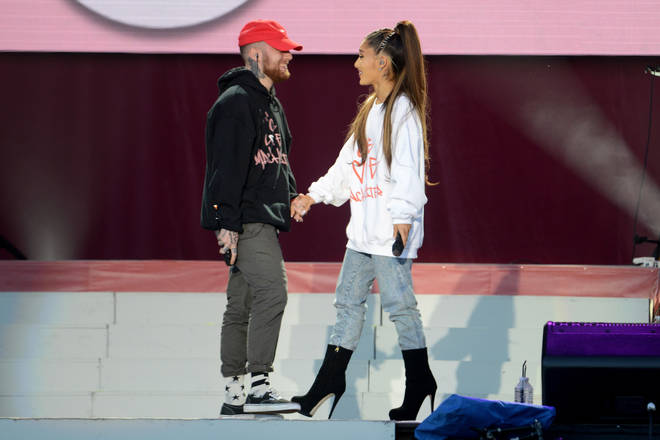 The couple broke up in May after two years of dating, with Ariana commencing a relationship with comedian Pete Davidson the same month. Grande and Davidson announced their engagement in June and, while Miller confessed the whole situation is "strange", he doesn't see it as a negative.
"You know, it's all positive energy," he said. "I am happy for her and moving forward with her life just as I'm sure she is with me."
The rapper also referenced the online speculation that followed the split, adding that he's taken a break from social media since working on his new album.
"You know, that's the other thing is with the relationship thing is, like, the internet is wild. I kind of knew, but not really. Like, I haven't been on the internet. So, you know, people have assumed that I'm ... ''Are you OK? Is everything OK?'"
"And also, like, I don't know, it just all seemed kind of unimportant, the need to show people I was OK. Like, what is that? Where does that come from? Why? Why do we have this need to use social media and the internet?"
Miller's fifth album 'Swimming' is set to be released on August 3rd.