Love Island's Amber Gill & Tyler The Creator Share Breakfast In Surprise Video
3 October 2019, 10:45 | Updated: 3 October 2019, 10:56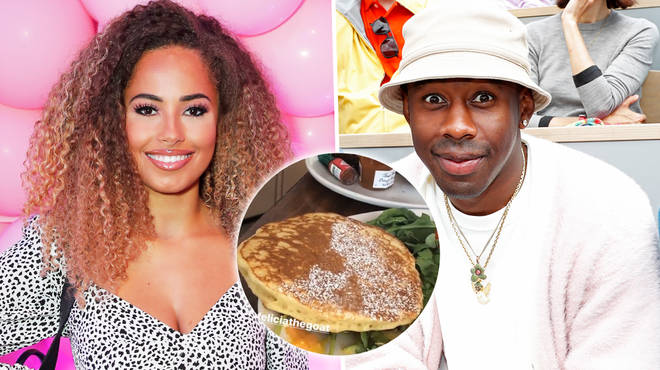 Amber Gill from Love Island 2019 & Tyler The Creator have randomly bumped into each other over breakfast in Miami.
Love Island's co-winner Amber Gill has shocked fans with one of the weirdest encounters shocking the internet today.
While the 23 year-old model is currently in Miami, Florida for her MissPap campaign photoshoot, she bumped into rapper Tyler The Creator.
On Tuesday morning (Oct 2nd), Amber took to Instagram story to share her experience with the "A Boy Is A Gun" rapper.
In an Instagram Story, Amber posted a clip of Tyler in a hotel restaurant after he had presented her with a plate full of pancakes and other foods.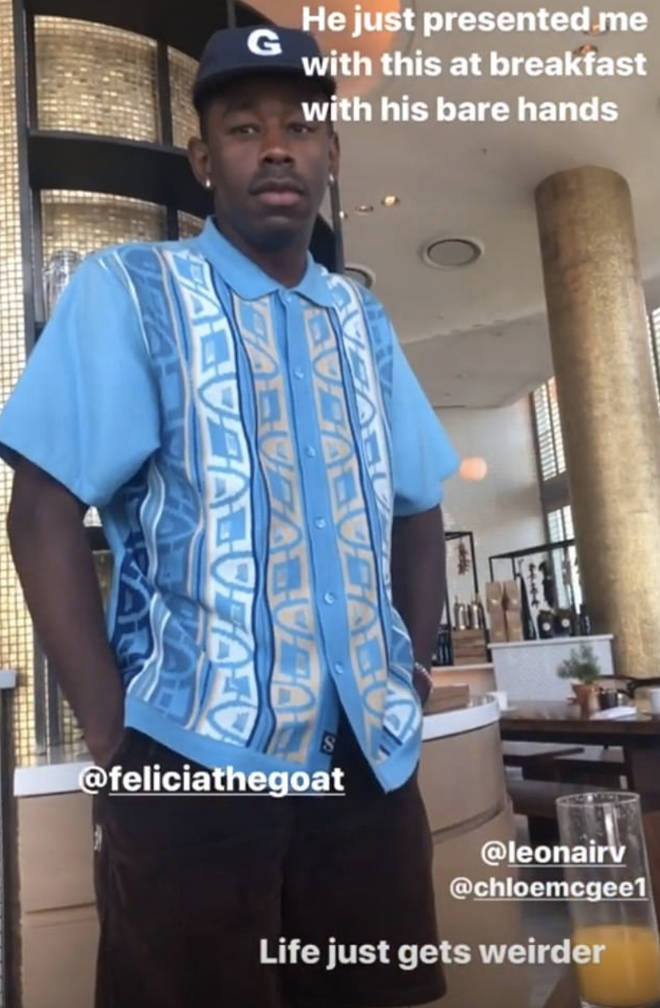 Amber was shocked and wrote 'He just presented me with this at breakfast with his bare hands,' Amber captioned the clip, offering no explanation as to how their paths crossed.
But even she admits their meeting is random as she added: 'Life just gets weirder.'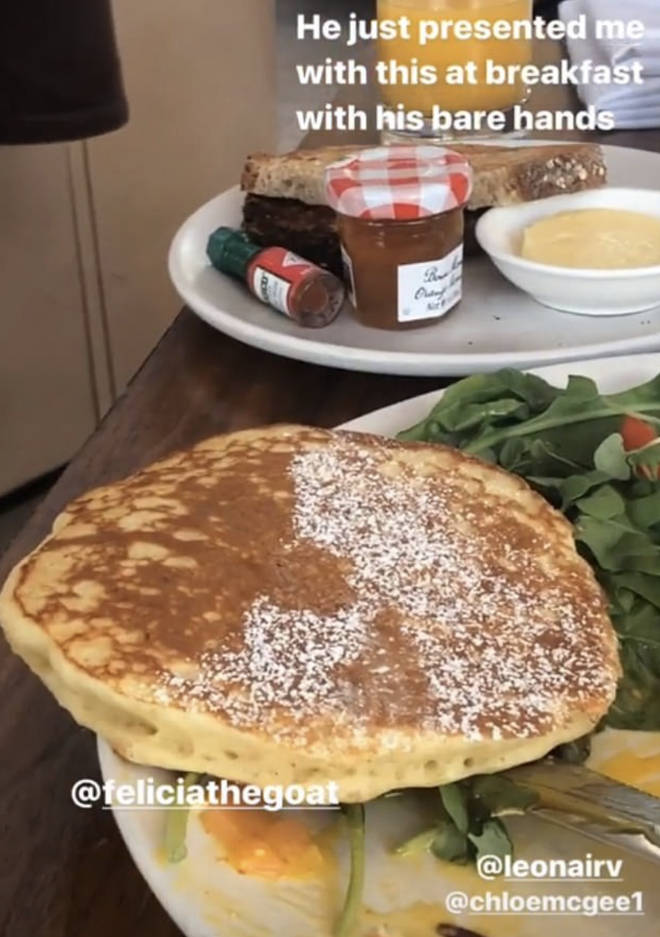 Tyler The Creator, 28, is currently in Florida performing on his IGOR Tour. Although both Tyler and Amber are out in Miami for work, it's funny they managed to bump into each other over breakfast.
On Sunday night, the rapper headlined a show at the American Airlines Arena.
Many fans are shocked by the "weird" breakfast encounter as they claim they're from "different worlds".