Lord Of The Mics 2019 Line Up: Official LOTM8 Clashes Revealed
6 March 2019, 17:03 | Updated: 7 March 2019, 14:01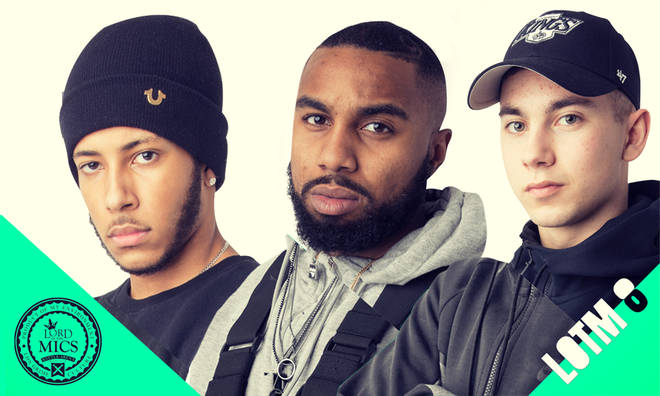 Jammer has been teasing the Lord Of The Mics 8 line up for a while now, but we can finally reveal the artists set to clash on Grime's iconic platform.
When it comes to Grime, Lord Of The Mics (LOTM) is one of the most iconic events in its history - and it's back with an epic line up of hungry MCs ready to make a name for themselves in 2019.
Filmed in Boy Better Know star Jammer's legendary East London basement, LOTM has seen the likes of Wiley, Skepta, Kano and so many more clashing to earn the respect of Grime fans everywhere, whilst Drake has even been spotted posting videos of LOTM clashes on Instagram.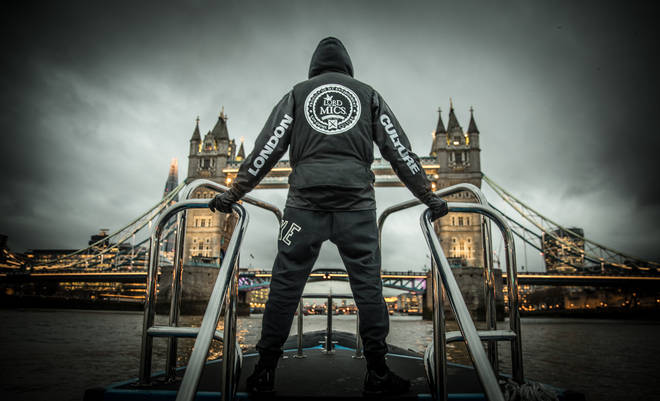 Well the line up for Lord Of The Mics 8 certainly won't disappoint Grime fans with plenty of scores ready to be settled, so let's take a look at the clashes for 2019...
Tommy B vs Jay0117
Essex boy Tommy B is set to take on Bristol's Jay0117 in a highly anticipated clash between to artists ready to make 2019 their own.
Tommy B enjoyed success with his 'Racing 'EP recently as well as his 'Martian Freestyle', whilst Jay0117's track 'Bristol City' cemented his status as a 'one to watch'. The levels on this one are set to be very, very high.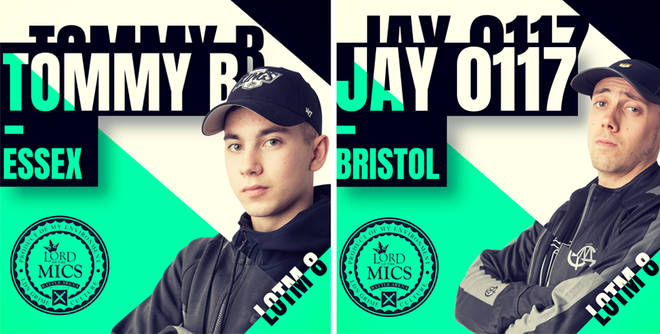 Ten Dixon vs Tana
London MC Ten Dixon is a no-nonsense spitter whose energy on the mic is perfect for the LOTM setting, whilst Birmingham's talented MC Tana is coming to the dungeon representing Invasion Crew with a fierce reputation.
Birmingham vs London. North vs South. Prepare for fireworks.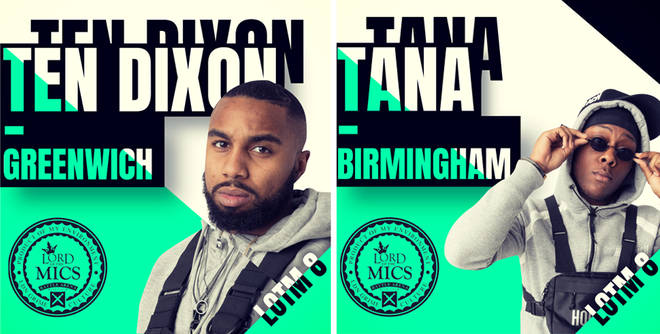 Rawza vs Gen
Ahead of LOTM8 Rawza has already labelled himself as an underdog and claimed that he'll deliver the shock factor as soon as his clash with Essex MC Gen starts.
Like his competitor, Gen has been putting in a lot of work recently and will bring a serious amount of talent to the clash, whilst he also has his debut EP dropping just after LOTM later in 2019.
Having already made waves across social media, this clash is set to be one of the most talked about from LOTM8.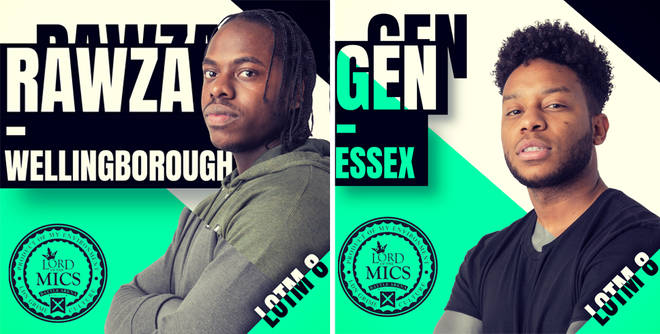 Logan vs Armz
This one is a battle of experience vs freshness. Logan is a fresh up & coming MC repping Willesden Green whilst Hackney's Armz has been involved in the scene for over 10 years.
Both Armz and Logan have projects dropping in 2019, but which one will be able to release theirs with a LOTM win under their belt?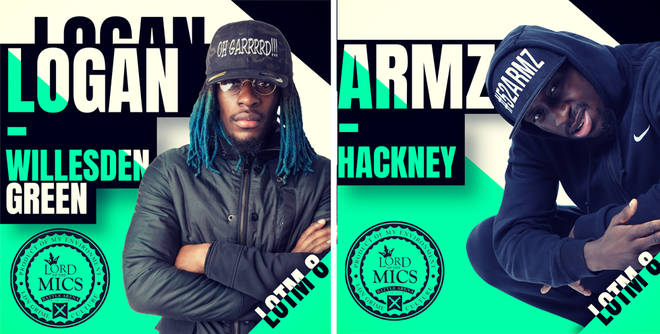 T Roadz vs SBK
Both T Roadz and SBK are determined to leave Jammer's basement with an LOTM win by their name, but only one can take the crown home.
T Roadz wants to show that "no matter how old you are or where you come from you can still get Shelly on mic" whilst SBK is purely focusing on securing the win.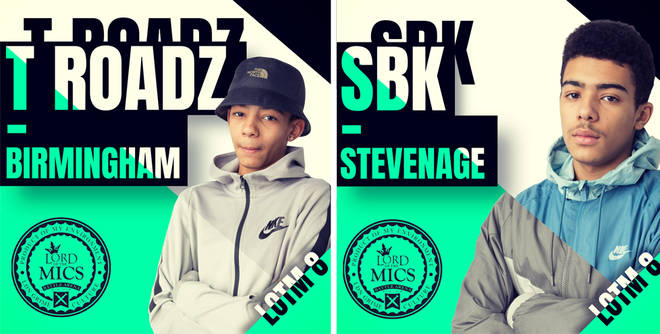 Yizzy vs MicOfCourse
Opening up about his clash, Lewisham MC Yizzy said, "It's more than a clash - it's not just about what I say but also how I say it. When I diss the other guy I'm dissing him with lyrics, with body language, with everything I possibly can."
With American studio sessions in the bag already, as well as an upcoming Eskimo Dance appearance, MicOfCourse is an MC who's certainly making waves. Bringing an unfiltered approach to the clash, he's guaranteed to take this one all the way to the wire.
Jafro vs Dialect
Leicester's Jafro is a newer face to the scene and he's carrying the weight of his hometown on his shoulders, whilst Leeds MC Dialect is no newcomer to the scene and clashing in particular having had an LOTM experience in the past.
In the battle of newcomer vs seasoned MC, who will come out on top?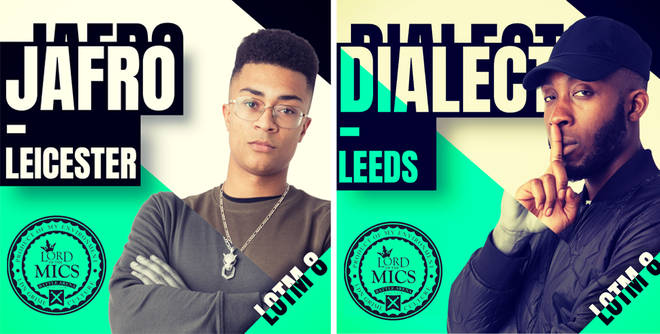 Reece West vs F.O.S
Both Reece West and F.O.S have been building their careers over the last few years with strong releases - Reece has performed shows out in America whilst F.O.S has been spotted on stage with Grime legend D Double E too.
This one is Scunthorpe vs London and with two up & coming careers on the line, will one be ended before it's even started?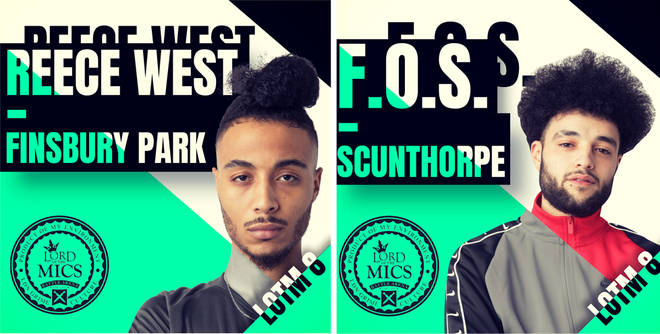 Funky Dee vs Mischief
UK music fans will know Funky Dee from his classic track 'Are You Gonna Bang Doe' and now the Deptford MC is stepping up to take on his first LOTM clash.
Standing in his way is Hertfordshire's Mischief who has been spitting since way back in 2004 and is ready to make the most of his Lord Of The Mics opportunity.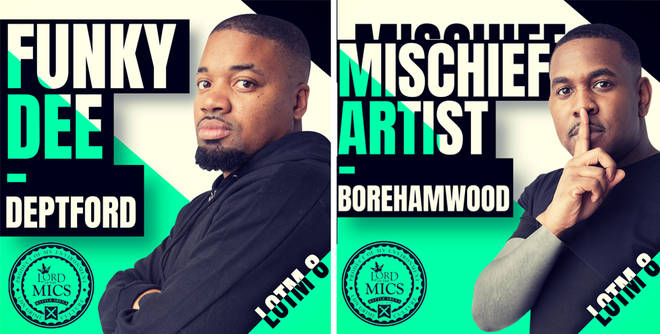 > Download Our Free App For All The Latest Music News!