Famous London Nightclub Fabric Closes Permanently Because Of "Drugs Culture"
7 September 2016, 12:31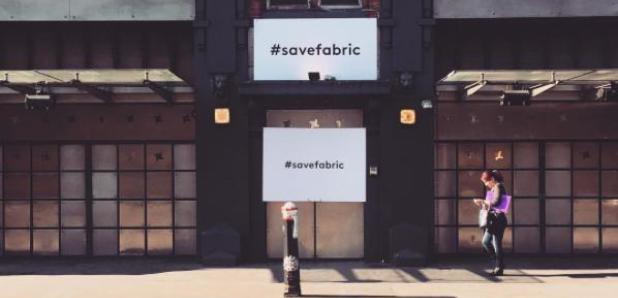 The iconic club has been closed forever.
Fabric, one of the UK's best-known nightclubs, has been closed down permanently due to a "culture of drugs".
The venue, which was temporarily closed earlier this year following the deaths of two teenagers, has officially had its license revoked.
According to The Metropolitan Police, keeping the club open would increase the chances of more drug-related deaths.
Fabric was already carrying out a 28-day license suspension after the recent death of an 18-year-old.
However the incident had sparked a huge online petition supporting the club, which gained over 150,000 signatures.
A sub-committee at Islington council came to the decision on Tuesday, with the licensing committee chair, Flora Williamson, claiming "searches at the venue were inadequate."
"Deaths at the club involved people who were very young," she added.
The council's report said: "The extent of the drug use was such that security and staff would have or should have been able to observe not only the use of drugs but also the effect of drug use on a large number of patrons.
"Staff intervention and security was grossly inadequate in light of the overwhelming evidence that it was abundantly obvious that patrons in the club were on drugs and manifesting symptoms showing that they were.
"This included sweating, glazed red eyes and staring into space and people asking for help.
"A culture of drug use exists at the club which the existing management and security appears incapable of controlling."
Both fans and artists have reacted to the news on Twitter:
Pure sadness about Fabric. London is being ruined right now.

— Four Tet (@FourTet) September 7, 2016
Since 1999; 6 accidental deaths in Fabric. Since 1999; 108 people have died while held in custody by London Metropolitan Police.

— Dave Haslam (@Mr_Dave_Haslam) September 7, 2016
Fabric's closure isn't about safety it's about property. It will lead to more drugs related deaths and nothing will fill the gap it leaves.

— Fred Macpherson (@fredmacpherson) September 7, 2016
Thinking of all the people who face losing their jobs at fabric but also the DJs who will lose gigs. Leaves a massive hole in UK clubland.

— Seb Wheeler (@seb_wheeler_) September 7, 2016
Are they closing Fabric because of drug taking? How silly.

Young people will always take recreational drugs. Not all but some.

— Trippy Pip (@TrippyPip) September 7, 2016
Not at all sad to hear Fabric has been closed. Great venue but sadly a Mecca for drugs. Just a shame two kids had to die.

— Tom Dante (@Trader_Dante) September 7, 2016