Listen To Logic's Big Remix Of Alessia Cara's 'Here'
3 February 2016, 11:18 | Updated: 3 February 2016, 12:58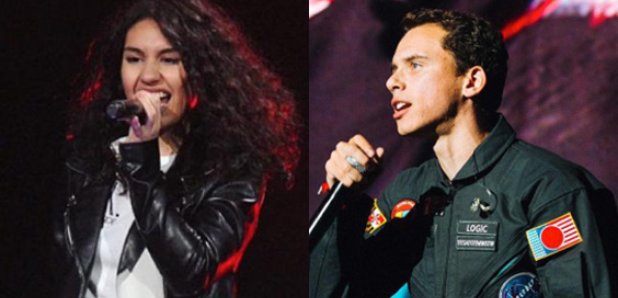 Alessia's hit song gets the remix treatment.
Alessia Cara's hit single 'Here' has been remixed by US rapper and Def Jam label-mate Logic.
The Maryland rapper adds his own touch to the moody single, which was appreciated by Cara.
I KNOW IM GONNA BE TWEETING A LOT TODAY BUT @Logic301 DID A REMIX TO HERE AND IM IN LOVE https://t.co/i5YKUKDWw5

— ac (@alessiacara) February 2, 2016
"It seem like these woman is needy but all they been wantin' and needin' is money," raps Logic.
Listen to the remix below:

Meanwhile, Alessia Cara has earned four nominations at the upcoming JUNO Awards and is currently on her 'Know It All' tour across the US.