Lily Allen Claims X Factor's Honey G Is "Offensive" And "Wrong"
3 November 2016, 12:52 | Updated: 3 November 2016, 13:09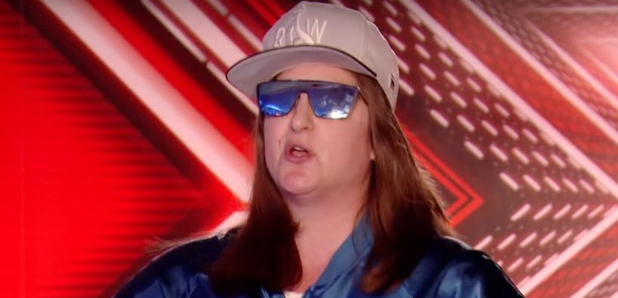 The singer isn't impressed.
Lily Allen has revealed that she thinks X Factor 'rapper' Honey G's stage act is "offensive" and "wrong".
Honey G has been a huge talking point in this year's series, with some fans labelling her stage persona as racist.
Now Lily Allen has added her opinion to the discussion.
"As far as I can tell she is a white lady that dresses up in Ali G, Goldie Lookin Chain kind of attire," said Allen, according to PA.
"She has done really well on X Factor and ITV is pouring money into her. I'm not black but I find it offensive.
Allen added: "So wrong on so many levels, I can't even start to talk about it."
Watch Honey G performing the 'Men In Black' movie theme below:
John Legend also appeared to throw shade at Honey G during his recent appearance on The X Factor.
The singer looked very uncomfortable and responded sarcastically when asked about performing with the 'rapper'.
Meanwhile, 50 Cent recently revealed his support for Honey G, claiming that people who call her racist are "crazy".