Lil Xan's Fiancée Reveals Tragic Miscarriage News In Heartbreaking Instagram Tribute
8 April 2019, 15:38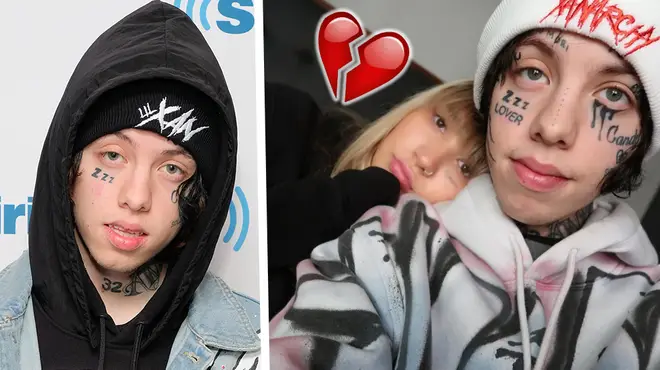 Lil Xan's Fianée Annie Smith took to Instagram to pen a tribute to the couple's unborn child they recently lost...
Just a few months after announcing their pregnancy, Lil Xan and his fiancée Annie Smith have revealed that Smith suffered a miscarriage. Smith posted a series of photos and videos of moments throughout her pregnancy and penned an open letter to the couple's unborn child.
On Saturday (6th April) Annie Smith took to Instagram to announce that she miscarried her and Lil Xan's baby. In an heartfelt post, she posts a lovely tribute to the couple's unborn child.
The post read "The moment i met you i knew you were special," she wrote in an Instagram caption.
She continued "I fell head over heels in love with you and only love you more and more every single day. i didn't know it was possible to feel this way about another human. starting a family with you has been the most magical, beautiful blessing God has given me."
She then went on to explain how good it felt being a mother to her unborn baby.
Smith addresses the miscarriage and says "today i feel a hurt i never knew existed. a pain that comes from my soul. [...] i wish you could've known how truly blessed you were to have a daddy like diego. we love you little angel."
Just a few days before Smith's post, Xan seemingly addressed the topic on his Instagram Stories, writing "Hey guys I'm really not feeling well today,". He continued "I'm sorry if I'm M.I.A. for the next few days, I just need to get my mind right. I love you guys to death."
Fans are wishing the couple well on the grievance and mourning of their baby.