Lil Tecca 'Addresses Lil Mosey Beef' With Five Guys Instagram Post
31 October 2019, 15:16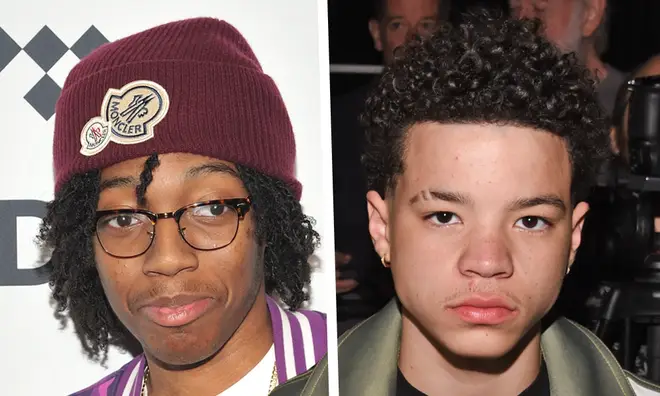 Lil Tecca and fellow rapper Lil Mosey both appeared to addressed a rumoured beef between them online.
Hip Hop has seen its fair share of beefs over the years and the latest one which appears to have been sparked is between two 17-year-old rap stars - Lil Mosey and Lil Tecca.
> LINK
Whilst on Instagram live recently, Washington rapper Lil Mosey was speaking to his fans when someone wrote Lil Tecca in the comments, sparking an angry response from the 'Pull Up' star.
But shortly after the video appeared online and began being shared on social media, 'Ransom' rapper Lil Tecca posted a picture on his own Instagram showing a meal from Five Guys.
Many people claimed that was a reaction to Lil Mosey's post as Tecca's song 'Sidenote' includes the lyric "You said you want beef, n***a, go to Five Guys".
With that post appearing to suggest that Lil Teccaa doesan't actually want any potential feud between the pair, his fans seemingly decided otherwise as a video later emerged of a gorup of fans shouting 'F**k Mosey' at Tecca's show.
It's unlcear how the feud started, but with Lil Tecca seemingly wanting to focus on his music rather than a Hip Hop beef, it looks as though this one may end before it gets too heated.
> Download Our Free App For All The Latest Music News