Lil Pump Has Cancelled His Entire 'Harverd Dropout' Tour After Violating His Probation
1 October 2018, 16:37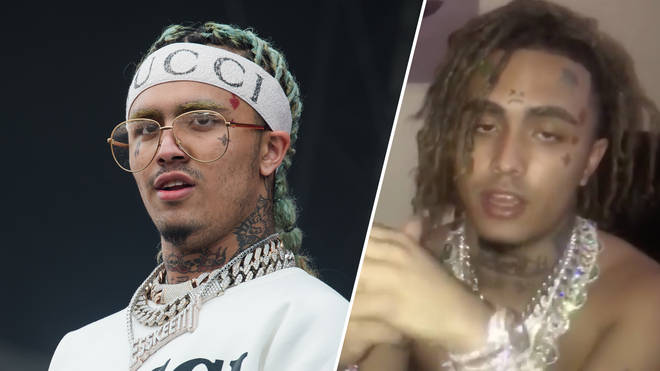 The 'Gucci Gang' rapper revealed last month that he would be spending a few months in prison following recent legal issues.
Lil Pump has canceled his upcoming 'Harverd Dropout' Tour amid ongoing legal issues.
"Due to unforeseen circumstances, Lil Pump's Harverd Dropout Tour has been canceled," a representative for the 18-year-old rapper told Complex.
"Refunds will be provided at point of purchase. We apologize for any inconvenience."
The 'Gucci Gang' chart-topper was originally scheduled to kick off the 15-show tour in Denver, Colorado on 28th September.
At the beginning of September, Pump told his fans that he would soon be spending a few months in prison. He was originally arrested for driving without a valid license, and later violated his probation.
"Y'all seen what happened in Miami," he said in the video. "I got arrested. I'm on probation in LA. I violated my PO, so I've got to go in and do a couple months.
"I've got some crazy ass shit dropping while in there," he added, before telling his fans to "stay in school".
The rapper also faced charges after firing a gun in his California home back in February, for which he was subsequently placed under house arrest.
Meanwhile, Pump recently appeared on SNL with Kanye West to perform their new collaboration 'I Love It' dressed as giant water bottles.