Lil Fizz Branded 'Disrespectful' For Posting Video Grabbing Apryl Jones' Behind
25 October 2019, 10:36 | Updated: 25 October 2019, 10:41
Former B2K singer Lil Fizz has shared a video of him grabbing Omarion's baby mama, Apryl Jones behind, on Instagram.
Lil Fizz and Apryl Jones have been embracing their relationship online recently. After a Love & Hip Hop clip was posted online of the couple sharing a kiss on screen, their relationship has been confirmed.
Now that there is proof and the news about them dating is out there, they have been open to sharing their intimate moments together online. Fizz took to Instagram to let his fans know that Apryl's booty is all his.
Earlier today (Oct 25) Lil Fizz, 33 posted a video of him grabbing his former group member Omarion's baby mama's behind. In the Instagram video, Apryl Jones, 32, is seen laying down on a bed, with just her underwear on.
Fizz is seen grabbing her booty in the video, with his hands tightly gripping her behind. See video above.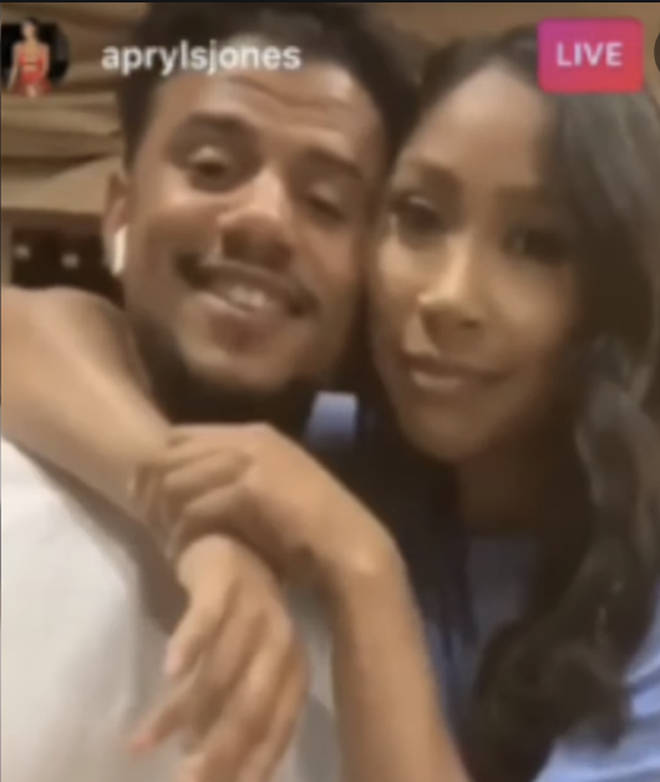 The former B2K member captioned the Instagram video with a cheeky tongue out emoji. It didn't take long for TheShadeRoom to get ahold of the footage and repost it on their page.
Fans began to flood the comment section, with the majority claiming that Fizz and Jones are wrong for being together.

Many fans have explained that their issue with the couple is that Apryl Jones is Omarion's baby mother and Fizz is Omarion's friend.
One Instagram user wrote "It be ya own peoples", while another commented "how do you crave the mother of your bro's children". See fans comments below