Fans Completely Freak Out After Lauryn Hill Turns Up 3 Hours Late For Concert
1 February 2017, 15:20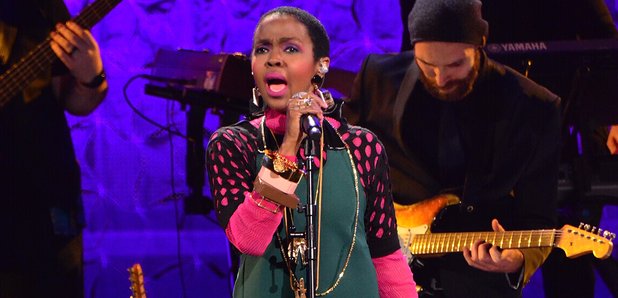 People were not impressed.
Lauryn Hill was reportedly three hours late to her recent show in Pittsburgh.
The 'Doo Wop' singer appeared to leave the "packed house" and accompanying full band waiting, according to one fan.
Dog. #laurynhill had a packed house and full band setup and didn't show. pic.twitter.com/MYMDeHlP23

— Wells P (@Wells_P) February 1, 2017
Just as fans thought she wasn't going to show up at the Heinz Hall, Lauryn Hill finally appeared on stage.
UPDATE: She has appeared pic.twitter.com/XXexLv8cFN

— Erin Hebert (@erinehebert) February 1, 2017
The Pittsburgh performance was a continuation of her The MLH Caravan: A Diaspora Calling! concert series across the US.
It's still not clear why the singer was so late for the show but it's not the first time Lauryn Hill has been criticised over her performances.
Fans weren't impressed and made their feelings known on Twitter.
Check out the best reactions below:
I see #laurynhill couldn't make her energies align with the time again.

— Britt (@BeeeCee) February 1, 2017
When someone asks if Lauryn Hill plans on showing up to her concert pic.twitter.com/lGDbQeyjg7

— Pooh (@HayekandHockey) February 1, 2017
Delusional Fan: "I just know Lauryn Hill is going to show up to this show and perform. She wouldn't do her fans like that."

Me: pic.twitter.com/K12WrM1c6u

— Issa Delta (@crownmepopeyes) February 1, 2017
"Never Ready Or Not" tour keeps rolling RT @pjhoody: "Yo you going to that Lauryn Hill concert tonight?"

Lauryn Hill: "nah you?"

— Jay Platonica (@KevKlassix) February 1, 2017
Lauryn Hill: "I'll be there in 5 minutes".

Also Lauryn Hill: pic.twitter.com/tZlnKLVKWp

— Itsloudinsidemyhead (@itsShirleyBIH) February 1, 2017
You're still paying real United States currency to see Lauryn Hill in the year of our Lord 2017???

You deserve what you get.

— QuaBaè Ratatouille (@T_dot_Lee_PhD) February 1, 2017
Lauryn Hill isn't late if you don't look at the time. pic.twitter.com/bwM3GiGpQW

— Uzi Levert (@Jehwauhn) February 1, 2017
This disrespectful. I drove an hour and a half and I have work tomorrow.

— Mark Anthony (@lowkiiiiisavage) February 1, 2017