Kylie Jenner: "I Feel Like I Look Like A 19-Year-Old Prostitute"
11 October 2016, 10:39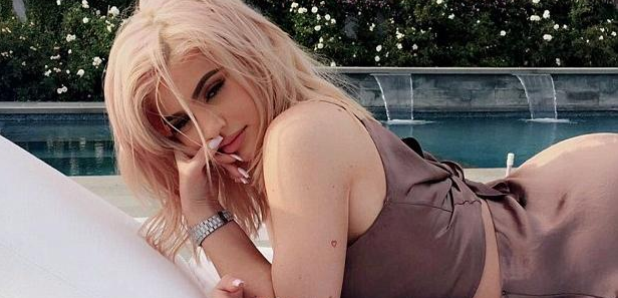 The selfie queen spoke out on Twitter.
Kylie Jenner tweeted that she feels like she looks like 'a 19-year-old prostitute' last night.
The lip-kit mogul was responding to a twitter user's comment, who slammed Jenner for her provocative outward appearance.
@KylieJenner looks like a 14 year old prostitute.

— louie thomas (@ovoGATOR) October 10, 2016
Tyga's beau was quick to notice and quickly hit back with a hilarious reply, which took the social media website by storm.
Idk I feel like I look like a 19 year old prostitute https://t.co/kdcsJjwuNH

— Kylie Jenner (@KylieJenner) October 10, 2016
The youngest of the Kardashian-Jenner clan usually takes a backseat when it comes to reacting to internet critics, but was obviously feeling responsive following her latest racy selfie.

Kylie has seemingly kept a vow of silence over big sister Kim's robbery, however, as the young star is yet to comment on the ordeal that occurred in Paris last week.
Mother Kris, on the other hand, recently posted a reflective quote on her Instagram account in light of recent events.

The Kardashian-Jenner matriarch also showed support of daughter Kylie's new lip-kit release, of which 100% of it's net sales go to international charity Smile Train.
Kylie has also recently given fans a preview of her new Autumn lip-kit line, which includes four brand new shades - Pumpkin, Spice, Trick, and Moon.