Kylie Jenner Slams YouTuber After Travis Scott Cheating Prank Goes Viral
6 December 2018, 14:59 | Updated: 6 December 2018, 16:19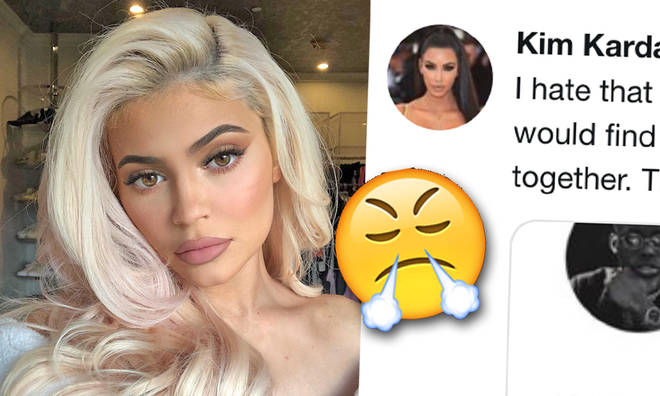 After it was revealed that YouTube pranksters had faked the viral Travis Scott 'cheating picture', Kylie Jenner hit back with some strong words.
When a picture appearing to show Travis Scott cheating on Kylie Jenner with an unknown woman went viral recently, people couldn't believe what they were seeing - and they were right not to believe because it turned out the whole thing was a prank.
> Kylie Jenner And Travis Scott: 8 Times They Revealed Their 'Secret' Marriage
Just hours after the picture went viral, YouTuber Christian Adam took credit and posted a video explaining how he fooled the world, but now Kylie Jenner and her sisters have hit back with some serious words for the prankster.
Writing a post on her Instagram Stories before later deleting it, Kylie said, 'Idk if this is really a social experiment to some people but you're messing with real people, real relationships, real family. I'm happy my relationship is strong because this is getting out of hand. The internet scares me sometimes for real.'
Quote tweeting the prank video, Kim Kardashian then took to Twitter and defended Kylie, writing, 'I hate that I am bringing attention to this but this is absolutely disgusting that you would find this funny to mess with Travis & Kylie who just started a family together. This is really damaging to relationships, families and is just so wrong!'
Kim wasn't the only Kardashian sister to publicly defend Kylie and Travis either, as Khloe Kardashian also tweeted, 'People are absolutely disgusting! The mind games this would do to somebody…That is so completely not OK! This person should be so ashamed of themselves! What filth,'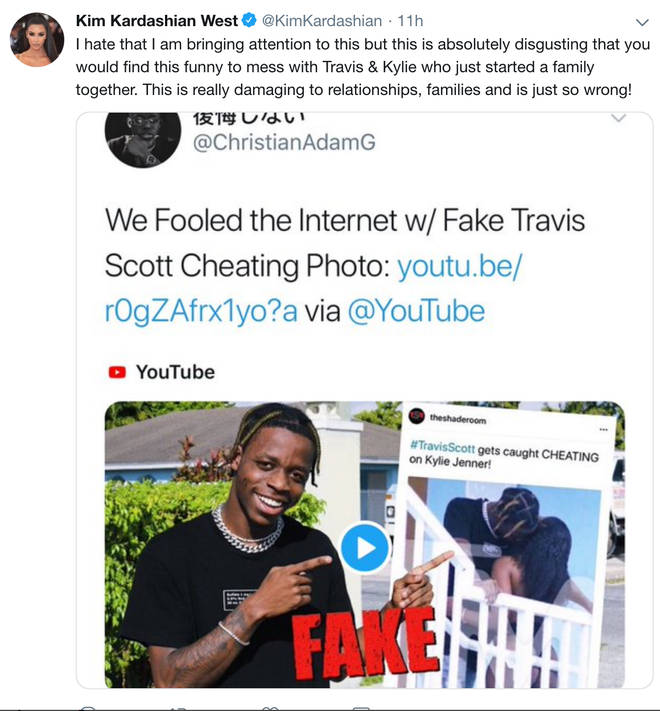 Travis Scott had denied the rumours shortly after claiming the number one spot on the U.S chart with his album 'Astroworld' and he stated, 'I don't be on balcony wit no thots. That s**t lame. Try again u trollssss. Me and my wifey sturdy. Back to celebrating!!!'
In the description of the YouTube video, prankster Christian Adam wrote, '(DISCLAIMER: this video was NOT made to intentionally hurt Travis Scott, Kylie Jenner or the entire Kardashian family in ANY way shape or form).'
> Download Our Free App For all The Latest Travis Scott News!