Kylie Jenner Set To Become A Billionaire By 2022
10 August 2017, 12:18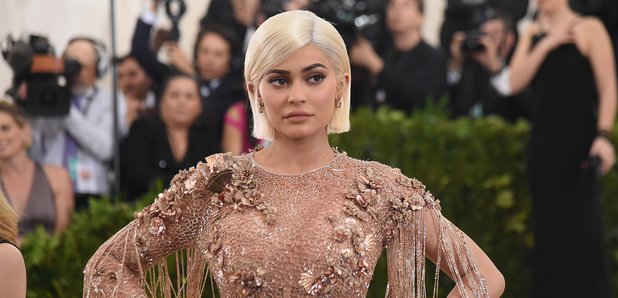 Here's how the 20-year-old business owner is making all that dollar...
Kylie Jenner is predicted to become a billionaire business owner by the year 2022, reports claim.
Thanks to her booming beauty company, Kylie Cosmetics, the 20-year-old reality star turned makeup mogul is set to rake in some serious dollar over the next 5 years.
Disclosing the scale of Kylie's business for the first time, Jenner's mother and Kardashian matriarch Kris Jenner revealed to WWD that Kylie Cosmetics has pulled in $420 million in retails sales in just 18 months.
The business is reportedly on track to pull in $1 billion by 2022 - an astonishing number when compared to the history of its long-serving industry competitors.
Luxury brand Tom Ford Beauty allegedly reached $500 million after a decade, which is considered to be one of the fastest growing in parent company Estée Lauder's portfolio.
Bobbi Brown, also part of the Lauder family, took 25 years to reach the billion-dollar mark in 2016, with L'Oréal's Lancôme brand hitting the same milestone in 2015 after 80 years.
Kylie Cosmetics is on track to see a 25 percent increase in sales next year, so it's clear things aren't slowing down for the social media star.
However, despite her successes, Kylie recently confessed that she still gets jealous of her siblings, including sister Kendall and half-sister Kim Kardashian.
The mind-blowing statistics come just two months after Kylie landed herself as the youngest entry on this years Forbes list of the 100 highest paid celebrities.
Meanwhile, Jenner, who is currently rumoured to be dating 'Goosebumps' rapper Travis Scott, recently debuted her own new reality TV show 'Life Of Kylie'.