Kylie Jenner Accused Of Repackaging Old Lip Kits And Selling As Expensive Limited Edition
9 February 2017, 11:42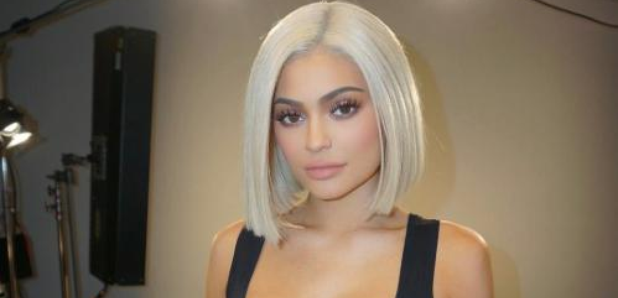 Fans aren't happy.
Kylie Jenner is under fire from some fans after the 19-year-old has been accused of repackaging old lip kits and reselling as part of a more expensive limited edition collection.
Fans are taking to social media to show comparisons between her 'Spice' shade that launched in October and a limited 'Blitzen' edition shade that launched as part of her holiday collection in November.
Kylie Cosmetics has been repackaging their general line lipsticks and making them limited edition. Example: spice and blitzen pic.twitter.com/VbVNqfahFs

— Michelle Contreras (@MichiContreras) February 6, 2017
the description for spice is a deepened raspberry-plum, and Blitzen is apparently a warmer version of that @KylieJenner please explain HOW pic.twitter.com/NUEoqlC7SD

— not your baby (@b_othered) December 27, 2016
Why are Spice and Blitzen the same exact shade just different packaging? I'm so mad @kyliecosmetics @KylieJenner pic.twitter.com/BQiPdjmCFI

— cindy alvarez (@__calvarez) December 1, 2016
Guys Blitzen (right) and Spice (left) are legit the same colour @kyliecosmetics @KylieJenner #KYLIECOSMETICS pic.twitter.com/v34cCYWAKw

— Lara (@xlaraloux) 13 December 2016
On her website, kyliecosmetics.com, the limited edition 'Spice' shade is described as 'deepened raspberry plum', while the sold out 'Blitzen' is described as 'deep raspberry plum'.
The Spice lip kit, which also includes a lip liner is being sold for $29 while Blitzen was only available as part of a four-piece set that sold for $45.
Is there a difference?