Kylie Jenner Reveals The Real Reason She Broke Up With Tyga
22 August 2017, 10:31 | Updated: 22 August 2017, 11:46
The on-and-off again pair called it quits earlier in the year.
Kylie Jenner has addressed the ongoing speculation around the reason behind her split with Tyga.
The 20-year-old makeup mogul broke things off with the 'Rack City' rapper back in April this year after three years of on-and-off dating.
In the latest episode of her reality TV show 'Life Of Kylie', the youngest of the Kardashian-Jenner clan gave an explanation as to why the relationship ended.
"There was absolutely not one thing wrong with me and T," Kylie confirmed.
"Him and I will always, always have a bond. There was no crazy fight. We just decided, well, I decided that I'm really young."
"I don't want to look back five years from now and feel like he took something from me when he's really not that type of person."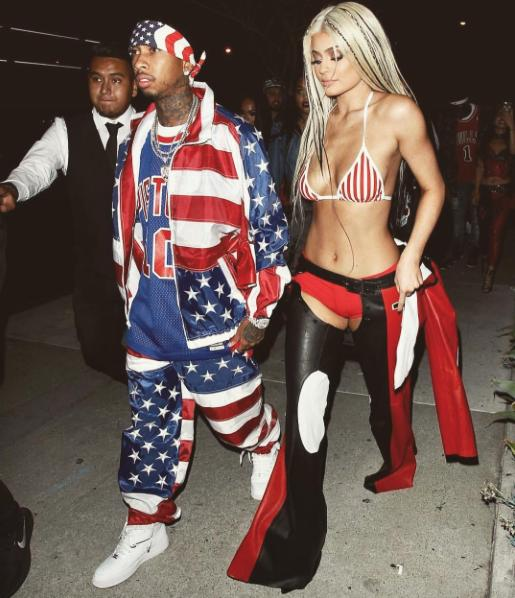 During the episode, Kylie's best friend Jordyn Woods addressed an "awkward" encounter she and Kylie had with Tyga at this year's Coachella Festival.
"Breaking up with someone, it's like you go to being so close with someone—them being your everything—to seeing them and acting like you don't know each other," the model explained.
"It's hard to be normal."
Dating rumours began swirling after Kylie was seen with rapper Travis Scott at the popular LA festival, further fuelled by multiple public sightings of the pair together.
Additionally, the 'Butterfly Effect' rapper recently gifted Jenner a jewelled necklace reportedly worth $60,000 for her 20th birthday.
Meanwhile, Tyga also broke his silence on the high-profile split earlier this month, admitting that he isn't in love with Kylie anymore.
"I have love for her but I'm not in love with her no more" the 27-year-old explained.