Kylie Jenner's Reality Show Slammed By Viewers For Being 'Boring' and 'Fake'
14 August 2017, 10:53 | Updated: 14 August 2017, 10:58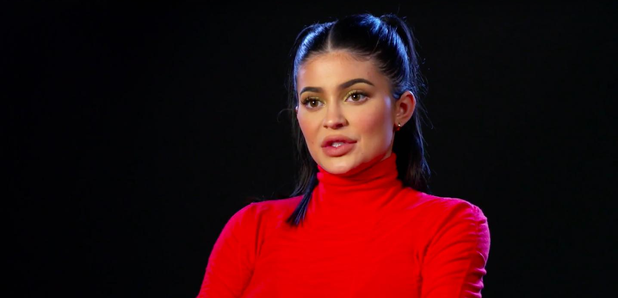 Future episodes of 'Life Of Kylie' are reportedly going to be re-cut to include more Kim Kardashian.
Kylie Jenner's new reality TV show 'Life Of Kylie' has received major criticism from both fans and critics who are labelling the series as "boring" and "fake".
The Kardashian-Jenner family are reportedly panicking after the make-up mogul's new E! spin-off debuted with much lower ratings than expected.
According to The Sun, episodes are being re-cut to make it more exciting to include more drama - and more of Kylie's half-sister, Kim Kardashian.
"The show was a disaster – no-one liked it," says an LA TV source. "The whole family is panicking and the rest of the series is now being recut to make it more exciting."
"The ending of the second episode needed more 'bang' – like Keeping Up With The Kardashians, you need something that viewers want to come back for."
"Everyone's worried that Kylie's life isn't exciting enough for viewers who want drama and fighting." the source adds. "They want to include more footage of her sister, Kim, as they think people will tune in to watch then."
After the show's debut aired, viewers flocked to social media to blast the 20-year-old starlet's latest venture.
During the episode, Kylie, who is currently dating rapper Travis Scott, spoke of her desire to "live a normal life", confessing she never attended her own high school prom.
One user wrote: ""I've never worn a prom dress" honey you wore a gown at a met gala I'd love to switch if you want a prom dress so bad".

"Sorry Kylie, I'm not about to waste my time & learn about the "struggles" a privileged rich teenager has faced. Next." wrote another.
I just watched only three minutes of #LifeofKylie and lost so many brain cells .......... how do people idol this girl..???

— Kenzie W (@hyf_WRiiGHT) August 7, 2017
"I try to force myself to take the Lambo" #LifeofKylie I thought this was supposed to show a different side pic.twitter.com/RqLgxnx8sH

— Ash (@AshyAlxandra) August 7, 2017
life of kylie is boring and hearing her complain about not being happy even though she has everything makes me sigh LOUD

— Moana (@cabronna) August 13, 2017
Tried watching #LifeofKylie last night. I was done when they were discussing how they havent taken the Lambo out in a while. pic.twitter.com/qD1tDMWVsk

— Krissi (@xoxo_krissi) August 7, 2017
Meanwhile, her mother and Kardashian matriarch Kris Jenner defended the TV show by posting a ratings report for the docuseries launch on her Instagram page.
"Now THIS is the kind of email I love to read from our network on a Friday afternoon!!!!!!!" wrote the mother-of-five.
Kylie, who recently celebrated her 20th birthday, is yet to respond to the reports.
In related news, it was recently reported that the Kylie Cosmetics owner is set to become a billionaire business owner by the year 2022.