Kylie Jenner's Pregnancy 'Confirmed' After Fans Spot Cryptic Wikipedia Clue
1 February 2018, 10:35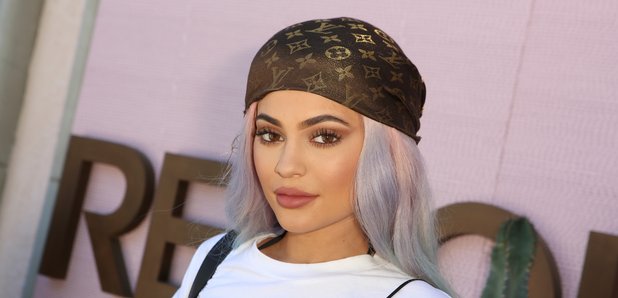 Has Kylie's baby news finally been revealed?
It's been nearly five months since rumours of Kylie Jenner's alleged pregnancy with Travis Scott surfaced.
And while the social media starlet is yet to address the news herself, some eagle-eyed fans have discovered what they believe to be confirmation of the long-rumoured baby news.
On the Wikipedia page for the family's reality TV show 'Keeping Up With The Kardashians', the list of episode names for the remainder of season 14 have been posted.
Upon close inspection, the title for the season finale airing on 25th February is making fans heads spin - the name?
"We're Expecting!"
Wait...I just clocked that the season finale of KUWTK is going to be called 'We're Expecting!'...and the episodes where Khloé and Kim announce they're expecting have already aired...which means...MAYBE WE'RE FINALLY GETTING KYLIE CONFIRMATION? pic.twitter.com/m4x5Q4UKzw

— TabloidArtHistory (@TabloidArtHist) 30 January 2018
Unsurprisingly, people are taking this as hint towards Kylie revealing her pregnancy on the final episode of the series.
Her older sister Khloe has already announced her pregnancy with NBA player boyfriend Tristan Thompson, while Kim's surrogate has given birth to the KKW Beauty owner's third child, Chicago.
Adding to the speculation, a since-deleted synopsis for the episode was published on the page which appeared to further confirm the news.
"Following Khloe's pregnancy announcement, Kylie and boyfriend Travis Scott have some big news of their own to share with the family," it was reported to have read.
"Kylie chooses to have a break from her social media and focus on her upcoming blessing."
The 20-year-old makeup mogul is yet to confirm or deny the rumours, but has been keeping fans guessing since the speculation kicked off.
Kylie strategically covered her belly in a recent family campaign for Calvin Klein, before shielding her stomach from camera view in her latest photoshoot.
She was also spotted wearing suspiciously baggy clothing during a walk near her Hidden Hills home, as well as getting a crib 'delivered' to her house, so Kylie is dropping hints left right and centre.
Only time will tell!